On Saturday, a professional theatre
group called "Kageboshi" (silhouette) came
to the school to perform "Big Tree" for us.
Their play used shadow and light
on the big screen.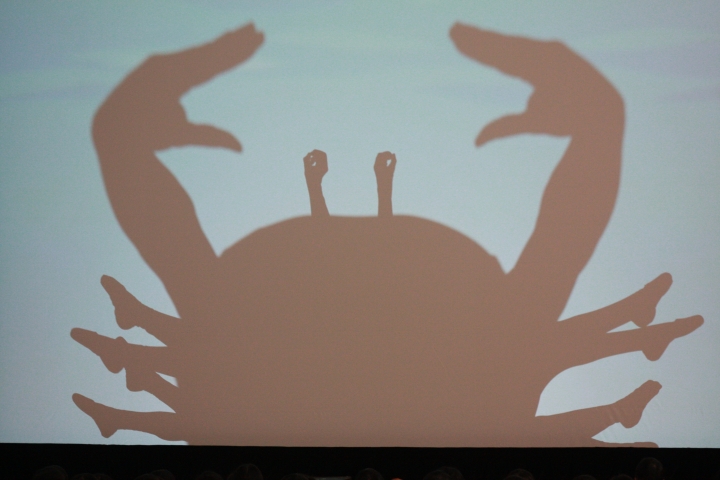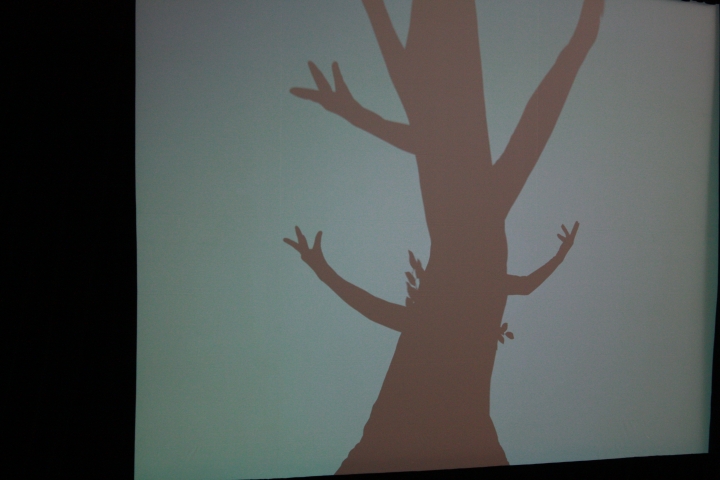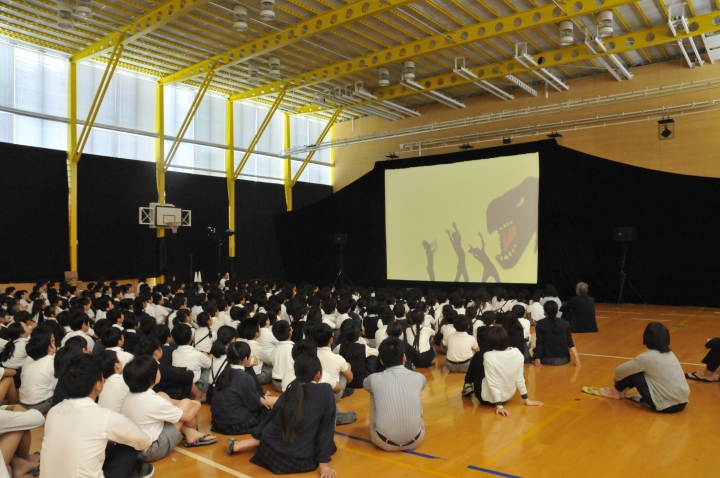 They also acted in front
of the screen where we
could see their expressions.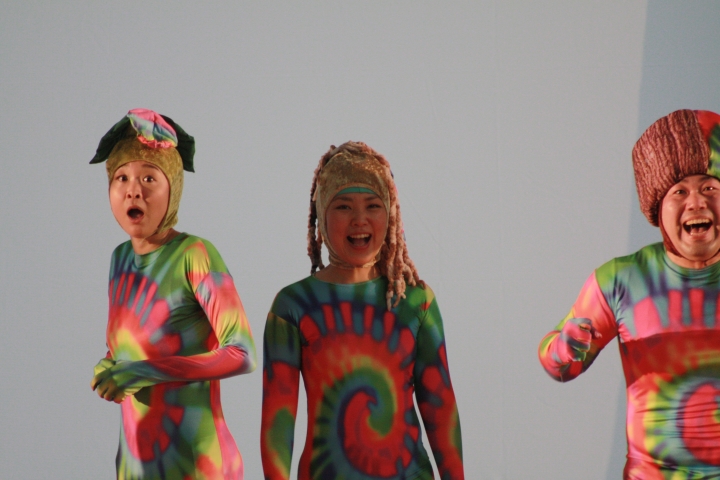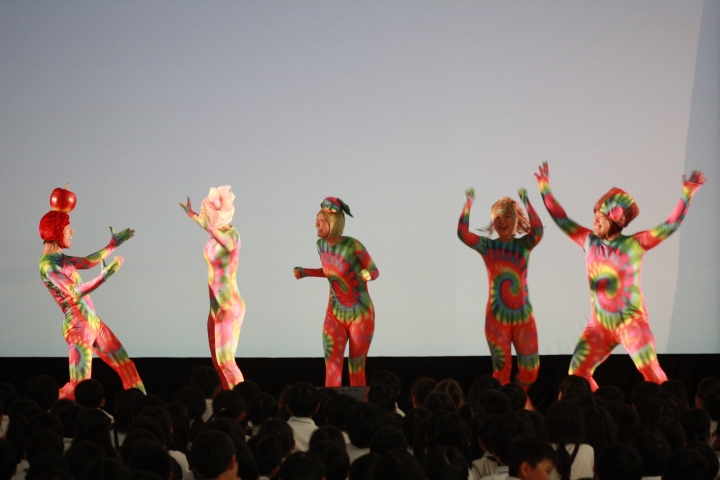 After the presentation,
the actors taught the
students how to make their
own shadow characters.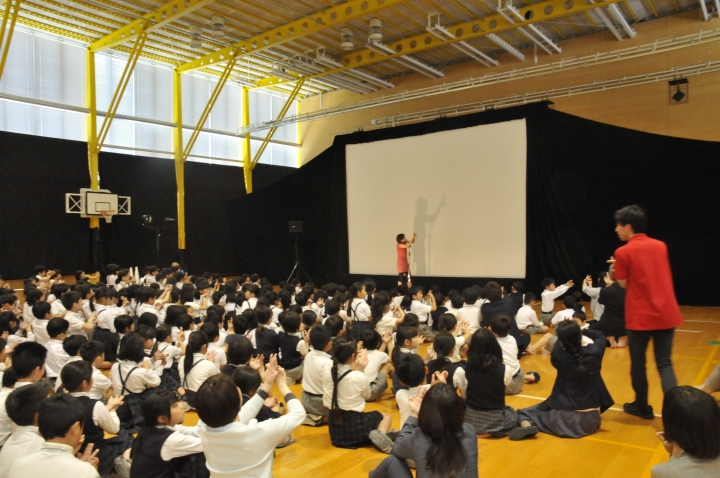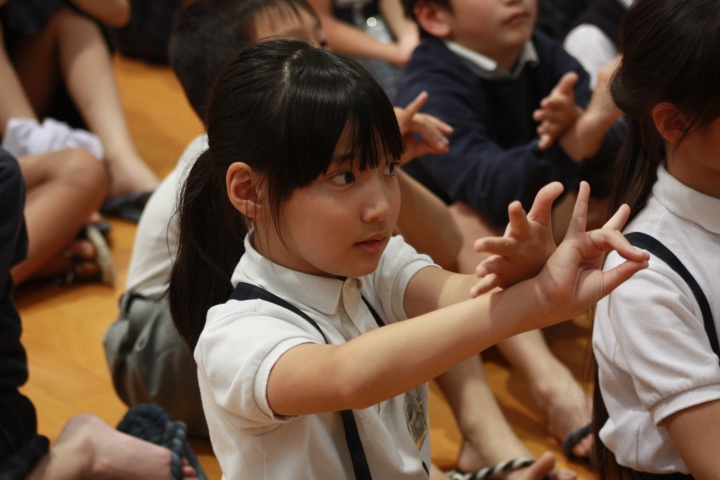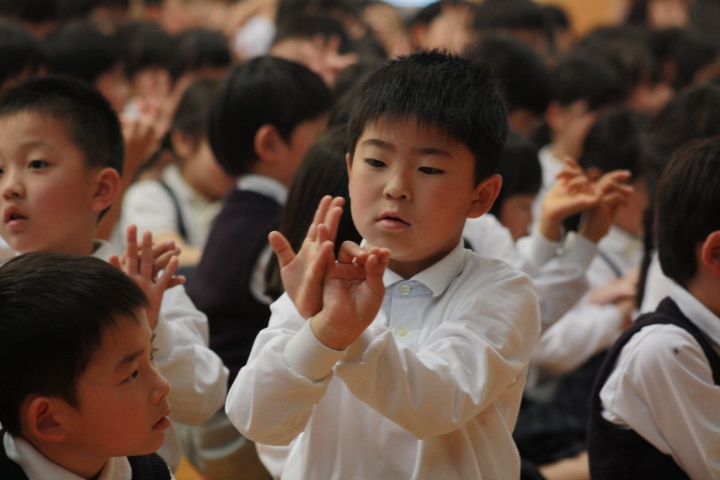 The students practiced their
shadow characters on the floor.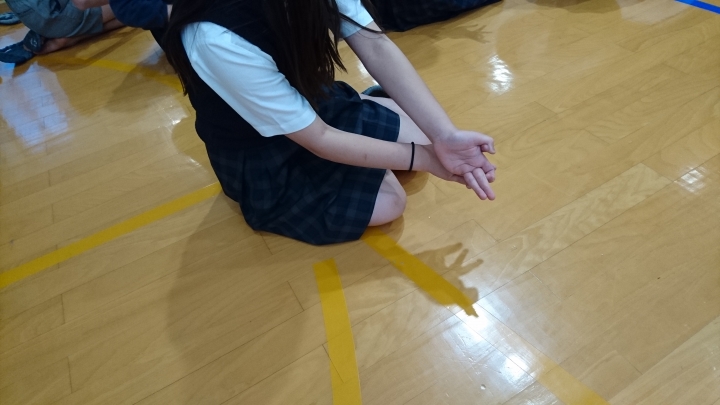 Student volunteers were selected
to make some images on the
big screen.
Here, groups of three students
make apples.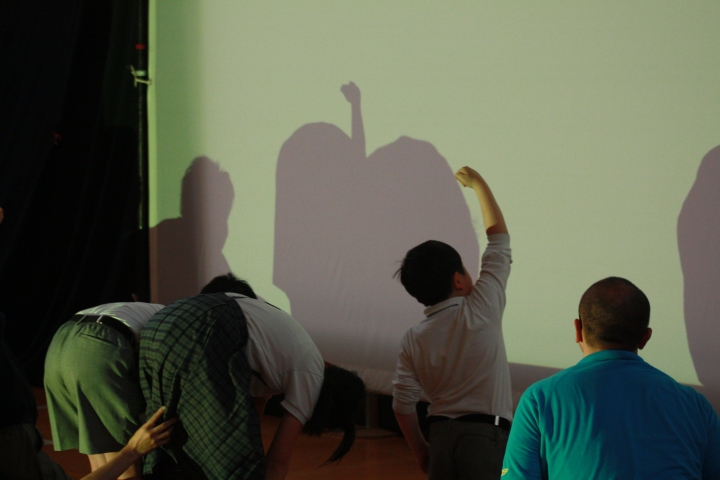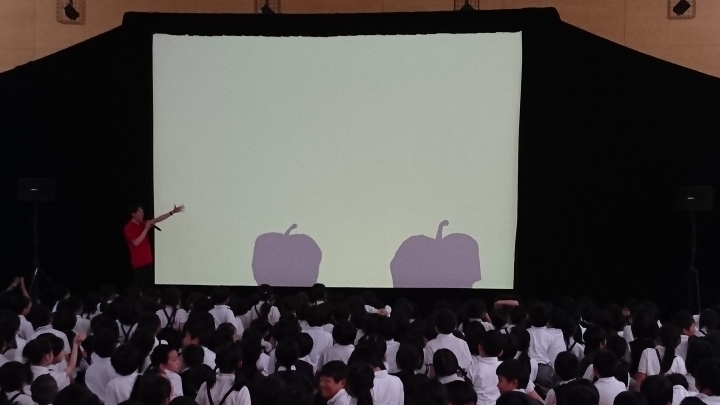 When the presentations
and workshops finished,
all of the students had a chance
to walk behind the screen and
project their shadows.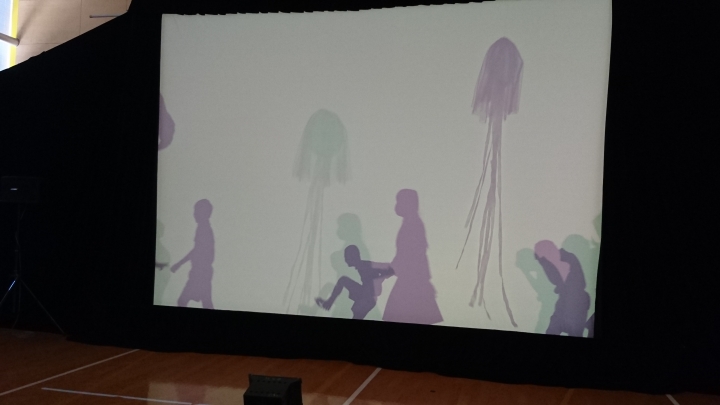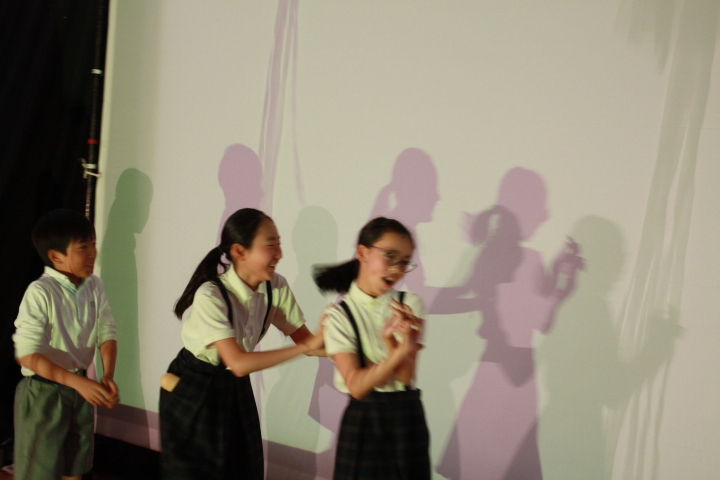 I'd like to thank Kageboshi
for coming to Nagisa.
The students loved your
play and the lessons you
taught on how to make shadow
characters.
We really enjoyed the show!