It's summer break! The students are now
free to play, study, and enjoy their summer!
The closing ceremony started with the
principal addressing the student body.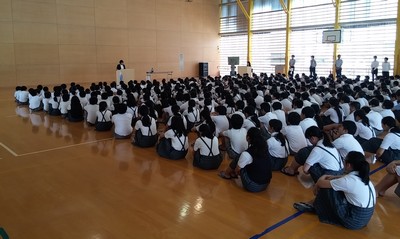 She talked about bullying and the importance
of talking with someone if they experience
or witness something improper happening.
Then a student was given an award of excellence
for his drawing of "doctor heli", a rescue helicopter
in Hiroshima. His drawing was selected by the head
of Hiroshima's Board of Education.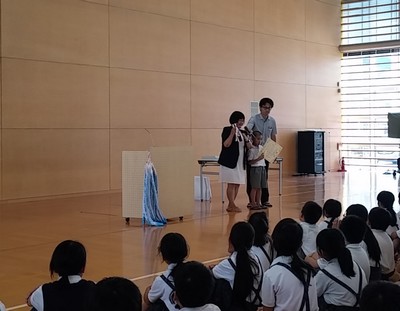 Finally, the students were reminded to be safe
during their summer vacations.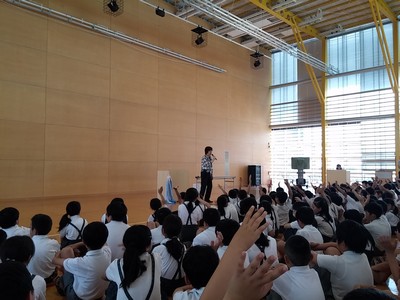 With that, I wish you all a good summer.
I will be away from this keyboard for a while,
but please check back at the end of August!
Have fun and be safe!