I was lucky enough to go with the Grade 4 students to the Peace Park this year on their Peace Walk. In the weeks before the event, the students prepared. They learned interview questions, made thank you cards, folded origami cranes and learned the history of the atomic bomb.
On June 13th, we boarded the streetcar and headed to the Peace Memorial Park. The classes took turns visiting the museum and interviewing visitors to the park.
The first question asked was, "Where are you from?" The guests answered by placing a sticker on the map.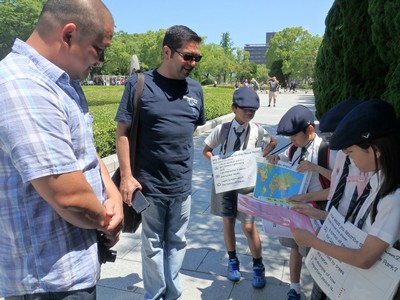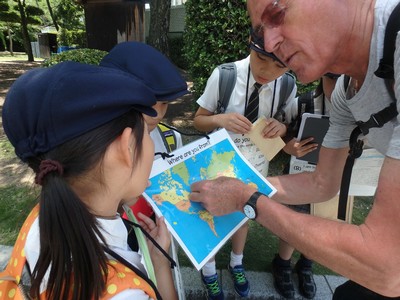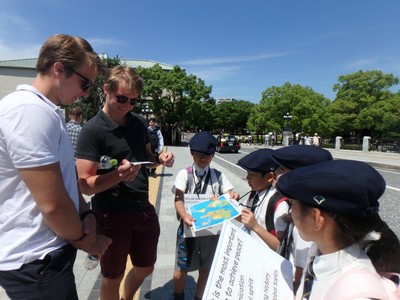 Then, the students asked what impressions the visitors had of the Peace Park and Japan.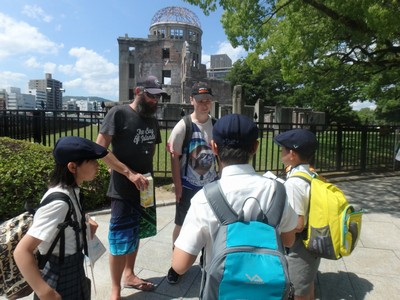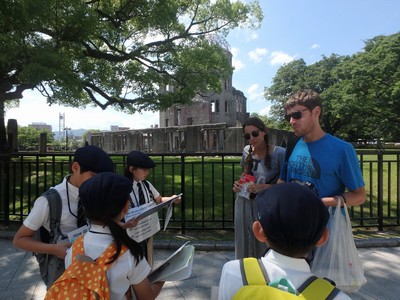 It was fantastic to see the students using the English they knew.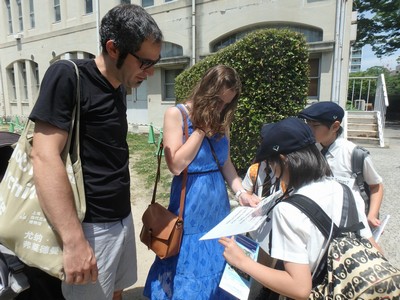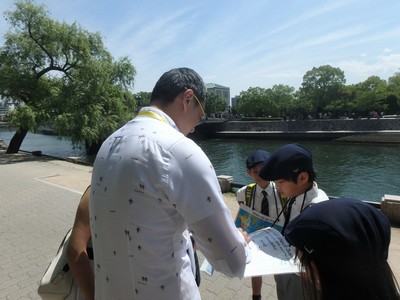 The last thing the students asked was for the visitors to rank what they thought was important for peace.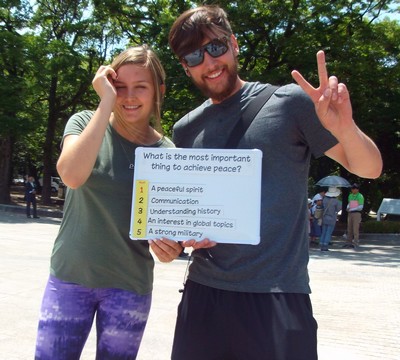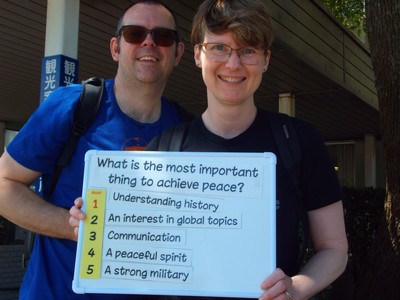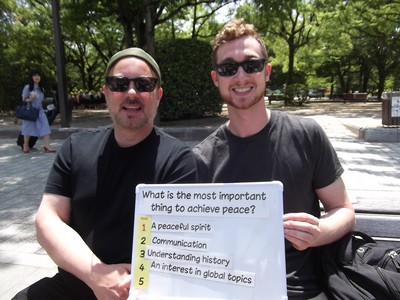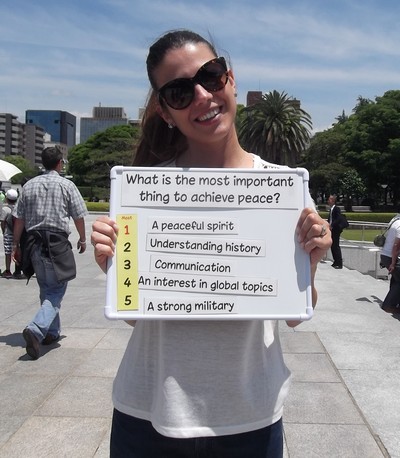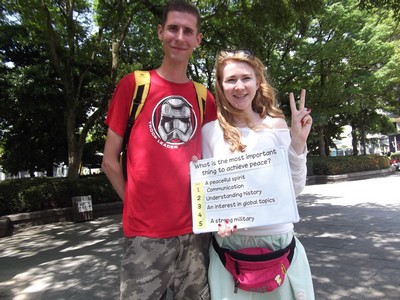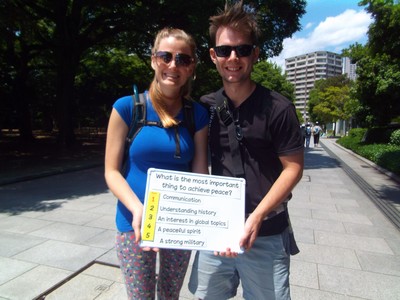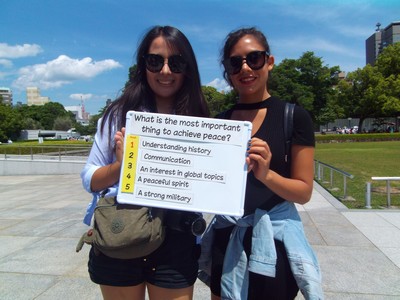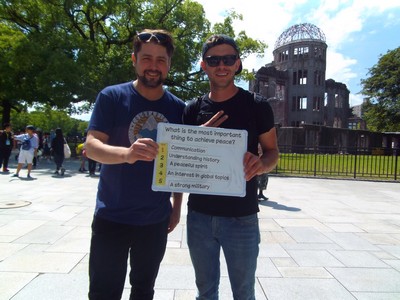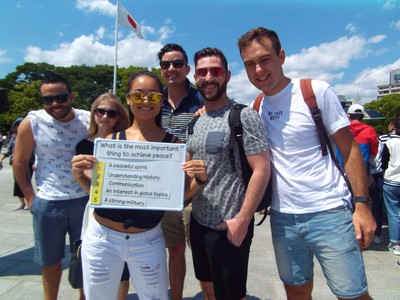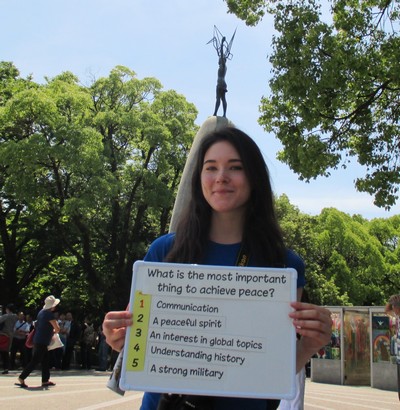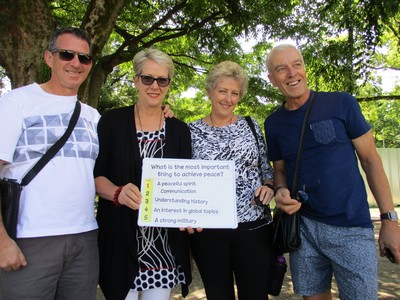 Of course, everyone wanted their pictures taken together, so we got some good photos!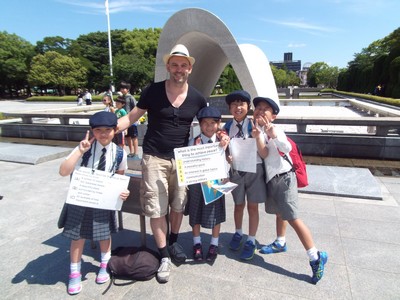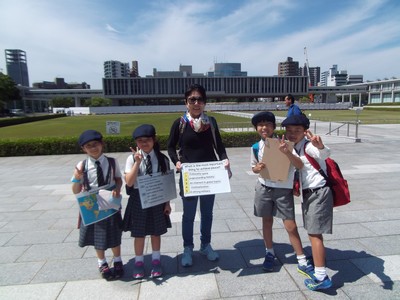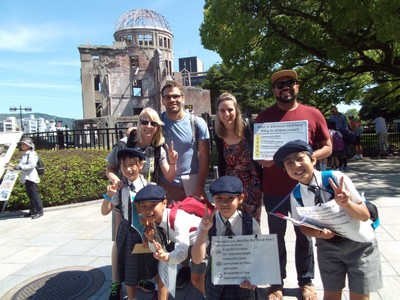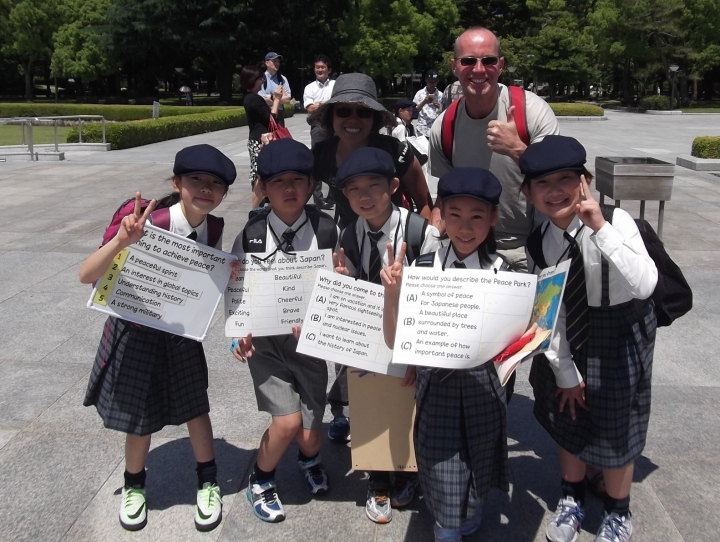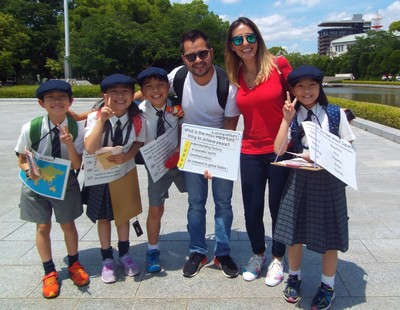 One thing I really liked is that the students could meet with and interact with many groups and types of people.
There were students from other countries.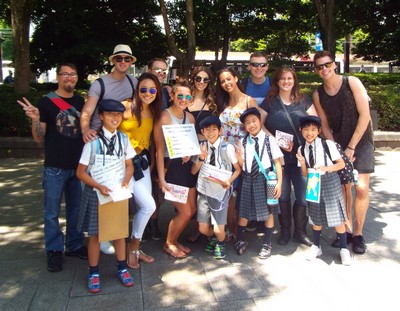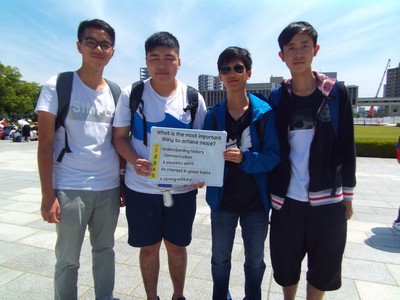 There were couples.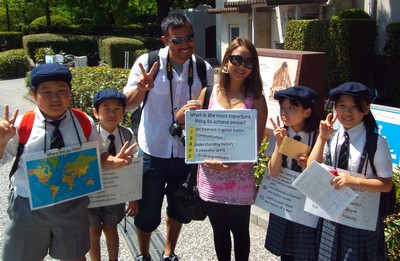 There were retirees.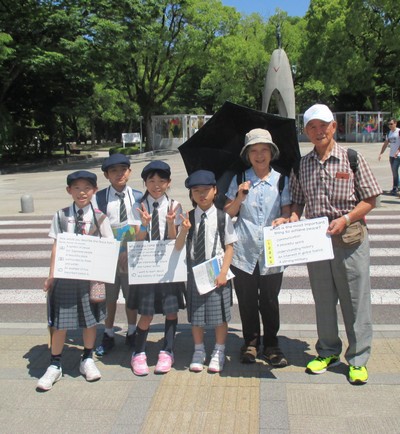 Perhaps most importantly for our students, there were families and children.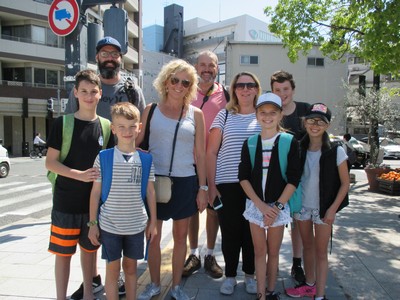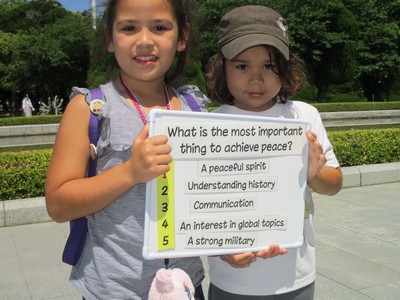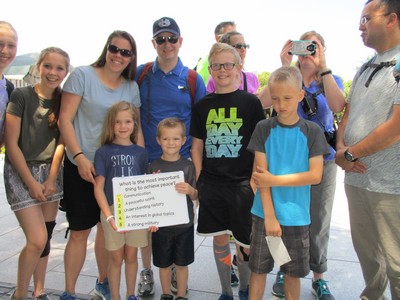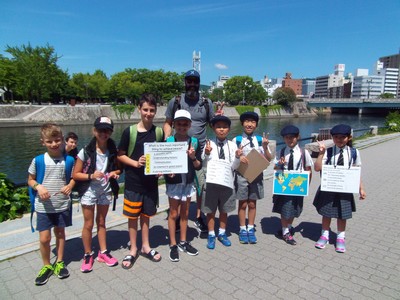 When the students had finished talking with a group of visitors, they gave the visitors one of the thank you cards they had written. Each student had hand-written at least one card. Inside each card was an origami crane, instructions on how to fold a crane and a piece of origami paper.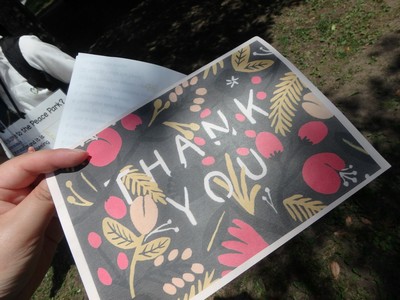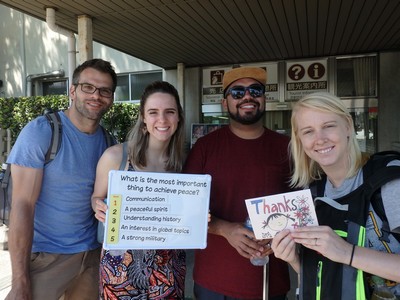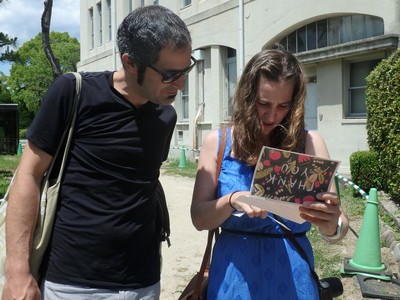 Before lunch, all the students gathered together to listen to one of the atomic bomb survivors. She told of Hiroshima on the day of the bomb and the time following from her point of view as a school girl.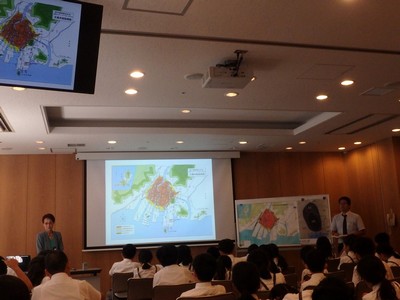 I think the Grade 4 students did a fantastic job of communicating with all the people they spoke with. They had the courage to approach people who couldn't speak Japanese and communicate with those people in English.
Finally, to all the people out there who took the time to speak with our students, thank you! Your time was valuable in our endeavor to help our students learn about the world, its people, and how to make it a more peaceful place.