Remember the old joke?
What's your favorite subject? Lunch time!
Let's take a look at what the Grade 4 students are doing for lunch today.
First, the students get the room ready by putting their desks into groups, and covering them with table cloths.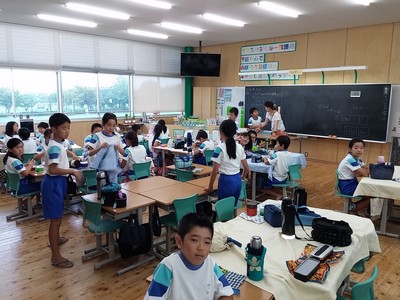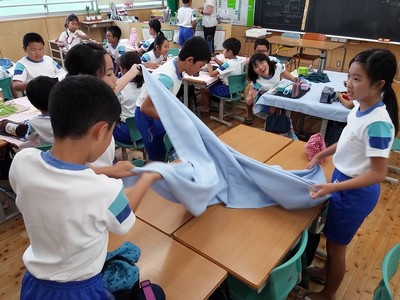 Then the class leader for the day checks that everyone is ready, and leads the class in saying "itadakimasu", which means "(we are thankful for) receiving this food".
Then, it's time to eat!
Bentos can be ordered from the school for those busy days.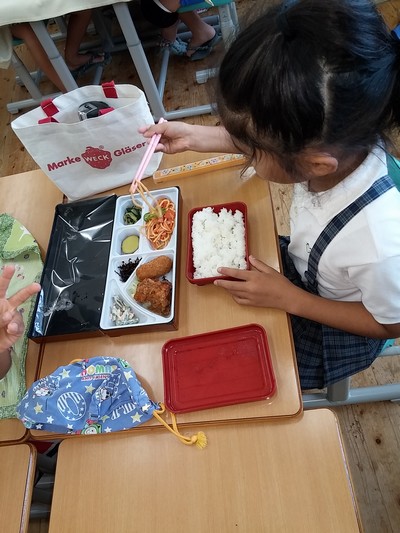 Of course, students are welcome to bring lunch from home.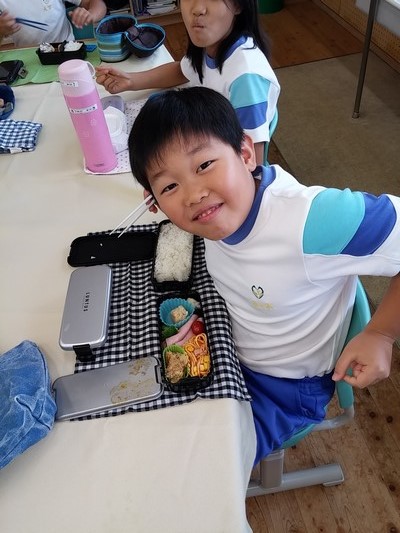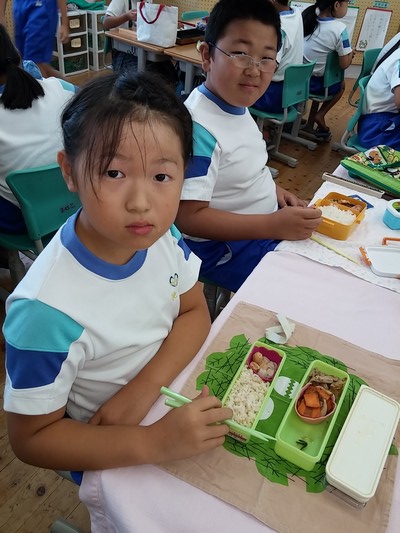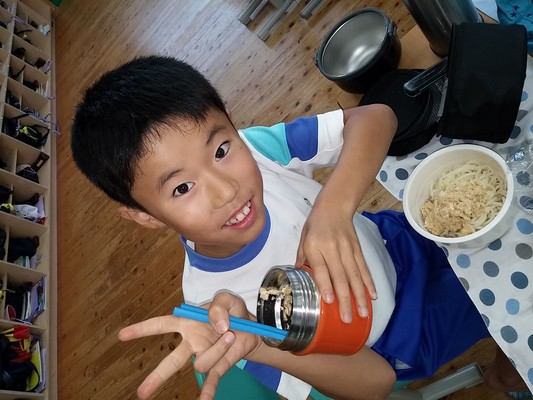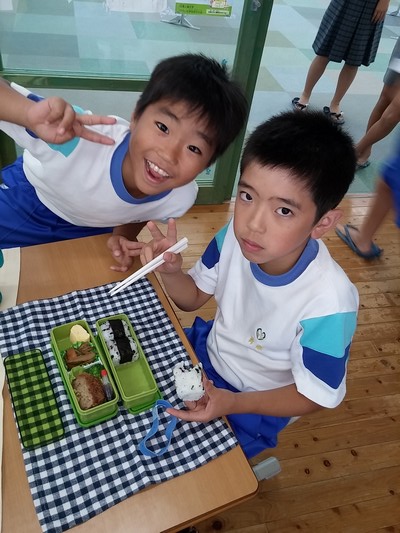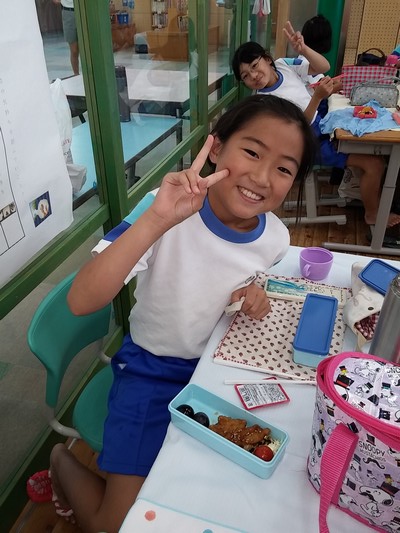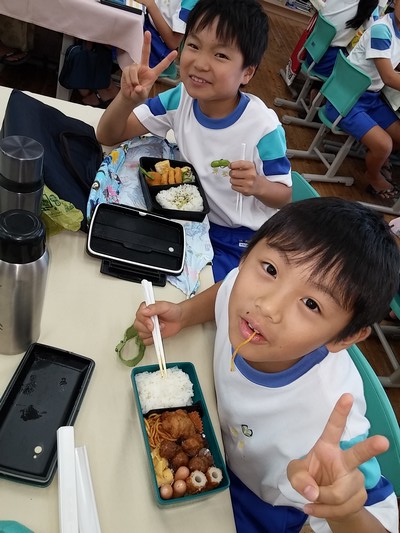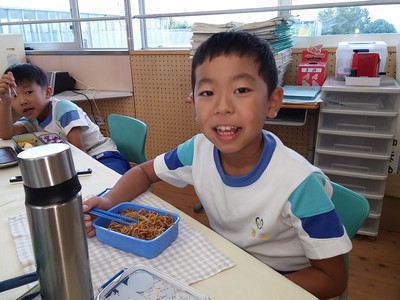 It really does look like everyone's favorite subject!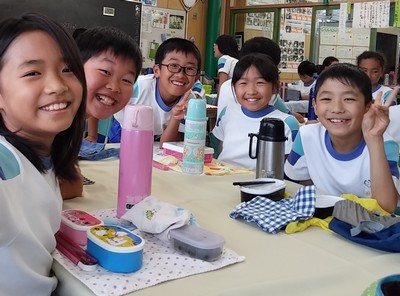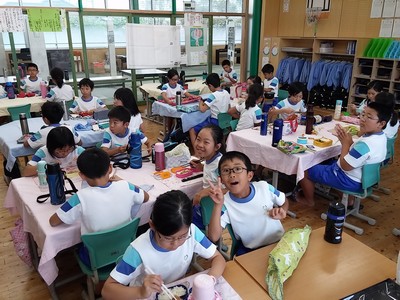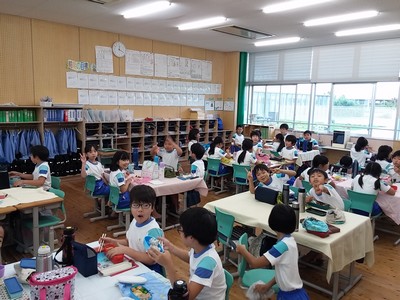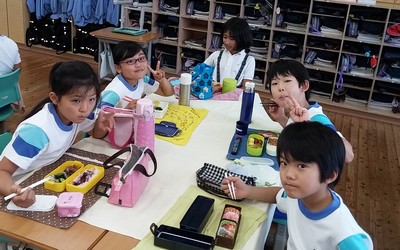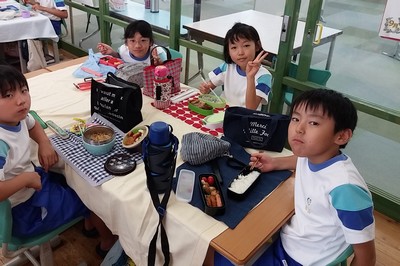 When everyone is done eating, the day leader leads the class in saying "gochi so sama deshita", which means "(thank you for the food) it was a feast!"