Hiroshima had its biggest snowfall in 33 years this weekend. Of course, the students couldn't wait to get out and play in it.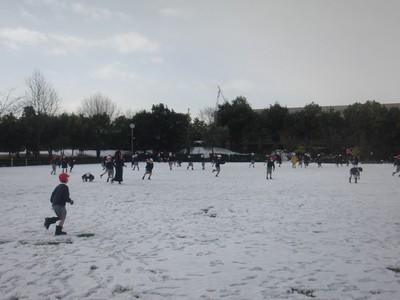 By morning recess though, the snow had started to disappear.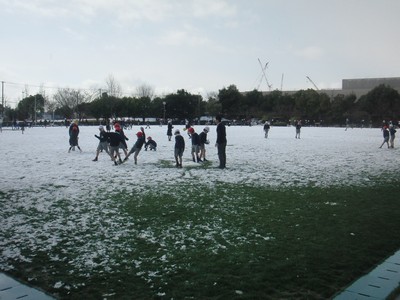 That didn't deter the students from playing in what was left.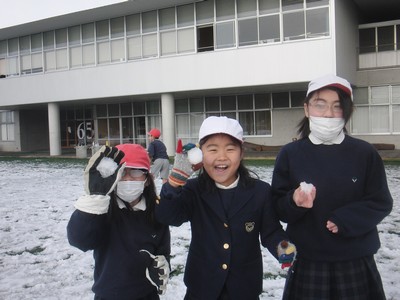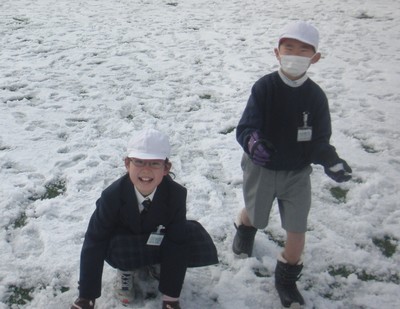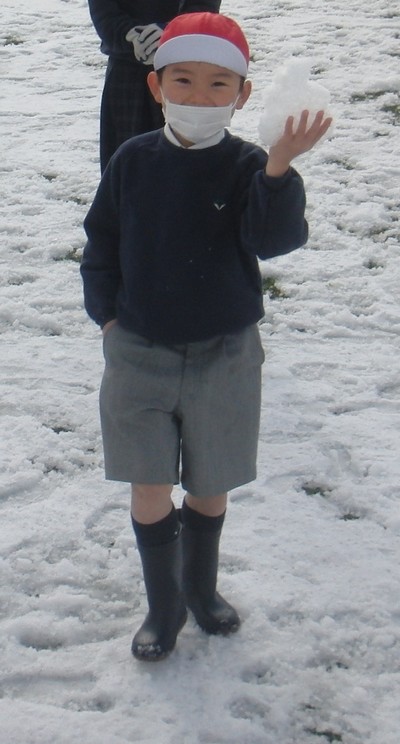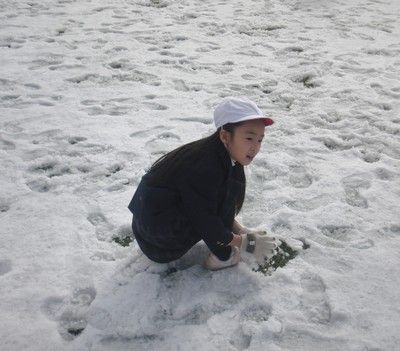 Throwing snowballs was the most popular game of the day.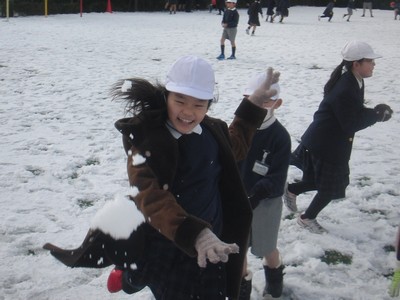 Any teacher that was brave enough to step outside was an immediate target.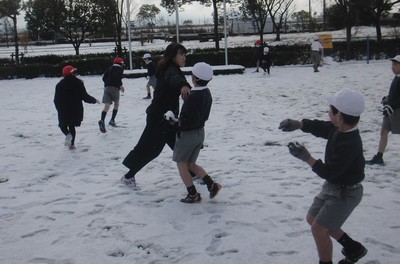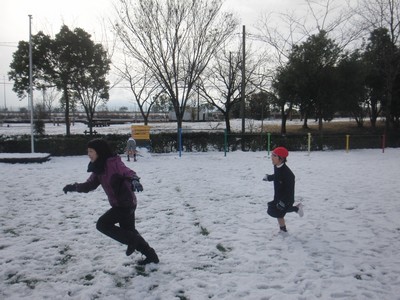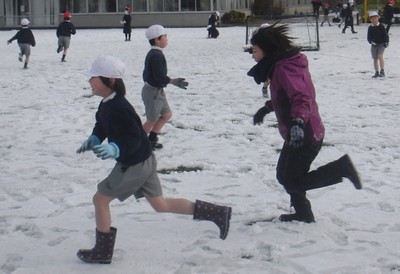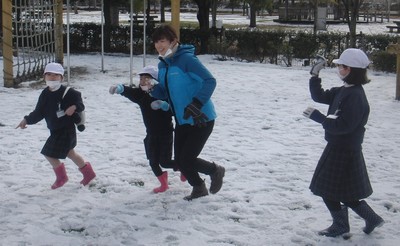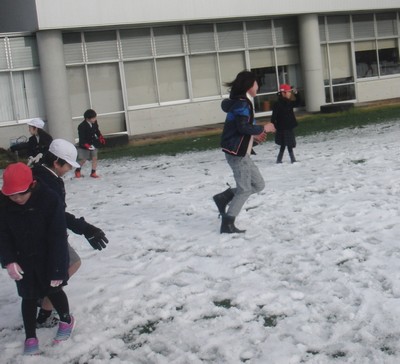 Not even the photographer was safe!!!