On Tuesday, March 14, the Grade 6 students graduated from Nagisa Koen Elementary School. Congratulations!
The stage was set...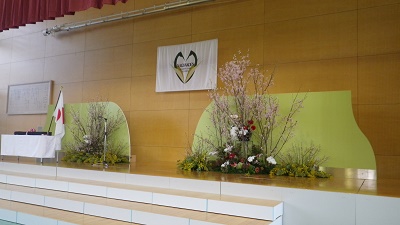 ... and soon the students came up one by one to receive their certificates.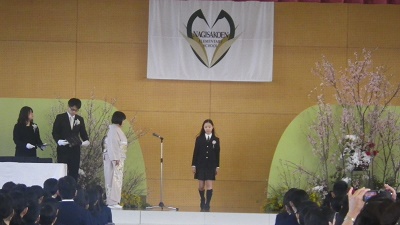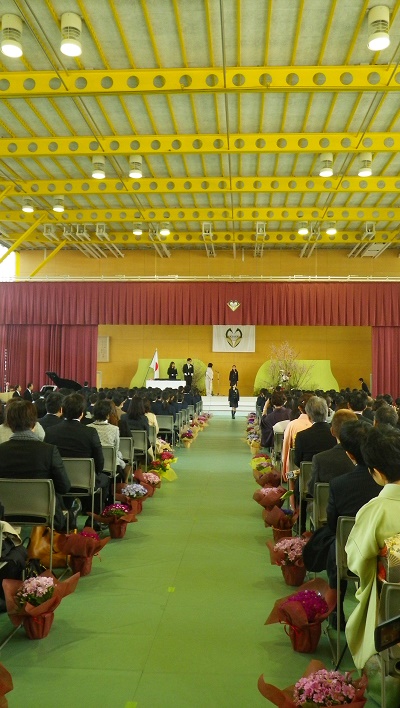 The ceremony proceeded with speeches from the principal, Mrs. Watanabe, and the chairman of Tsuru Gakuen's board, Mr. Tsuru.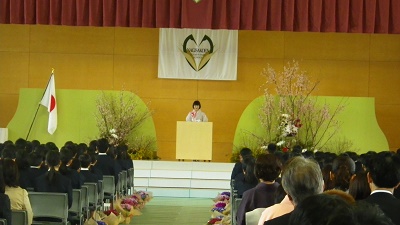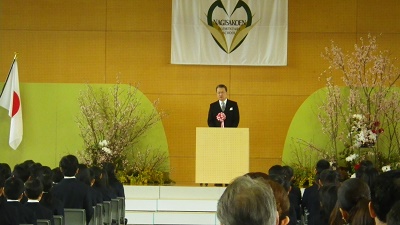 The Grade 6 students then recited a speech that both reminisced about their time at the school and gave thanks to the teachers, parents, and other students.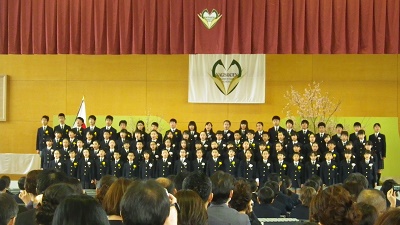 The Grade 5 students sang to the Grade 6 students to say thank you and congratulations. The Grade 6 students responded in song and passed the mantle on to the following year group.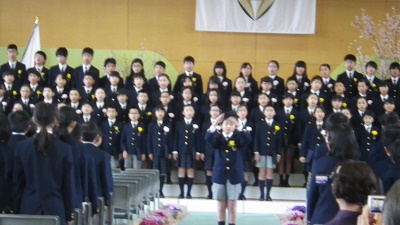 The Grade 5 students played "My Way" for the graduating class as they marched out of the gym.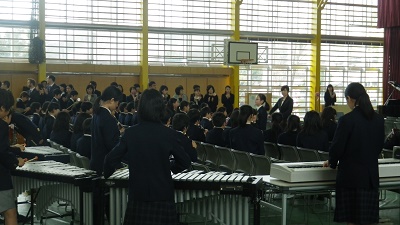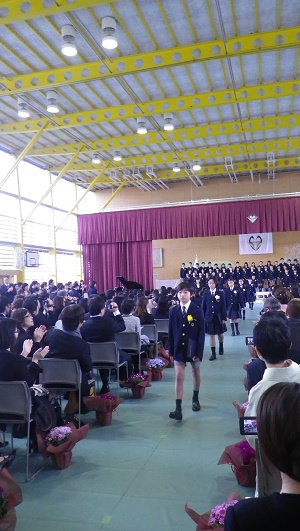 After collecting their belongings from the classroom, they walked out of the school for the last time as elementary students.