Today is field trip day!
I went with the Grade 2 students on their adventure to a park in Hatsukaichi.
Like all things, the event started with a ceremony.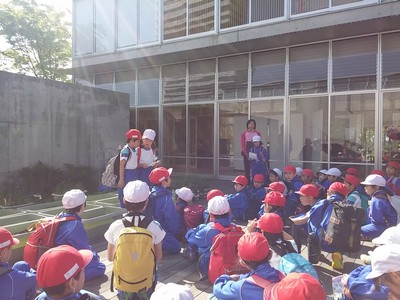 We were soon on our way, leaving the school and heading out through the local park.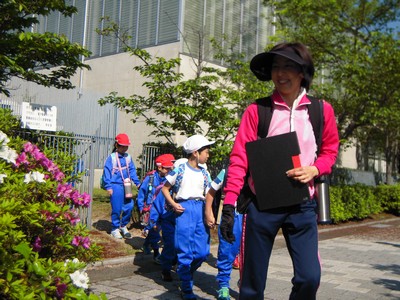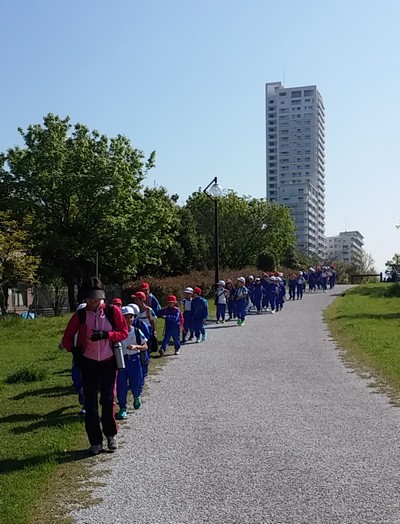 The children were excited to see the boats in the harbor.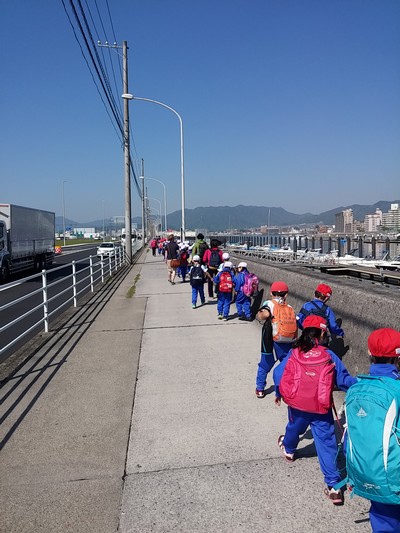 The next part was a long walk up and over the bridge that spans the harbor's mouth.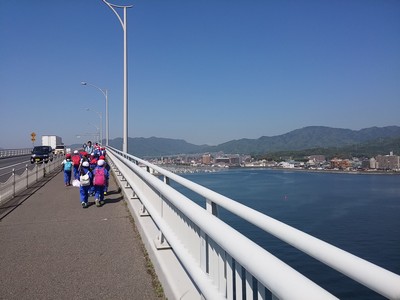 The last part of the walk was along the south side of the harbor.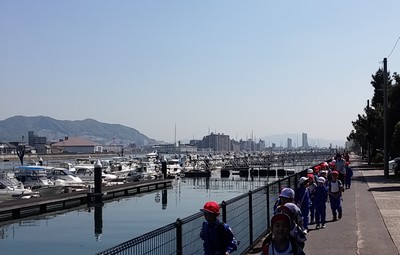 Then it was time for activities and games.
I started with a scavenger hunt. The students had to find all the things on the list. First, we practiced the pronunciation of the things to look for.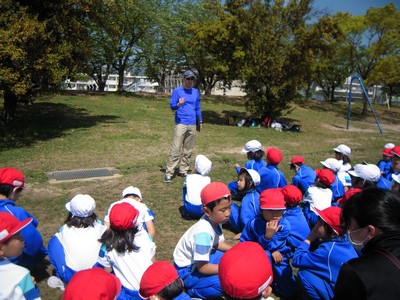 When a student found something, he or she had a teacher check it on their list.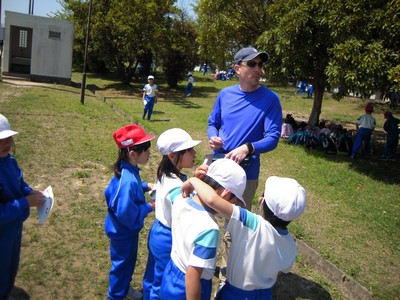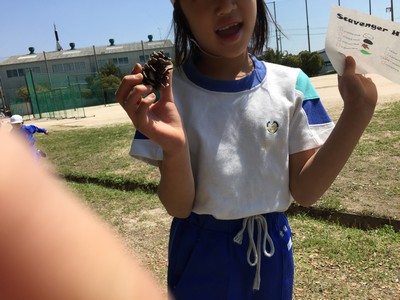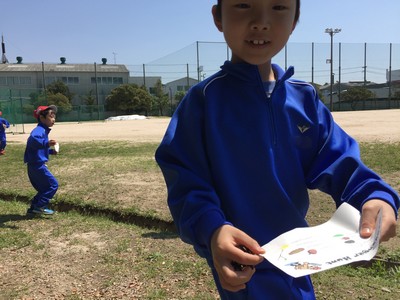 The next game was called jungle gorillas. Basically, it's a game of tag with those who are "it" kept in the center band of the field. The other students have to pass over that band as many times as possible without being tagged.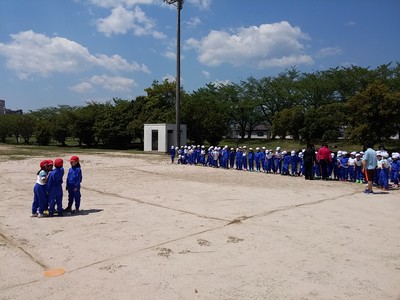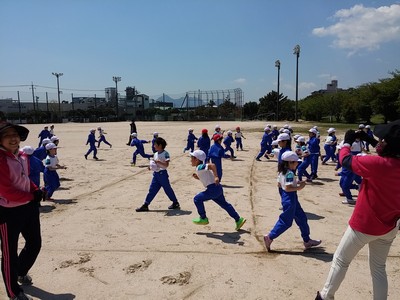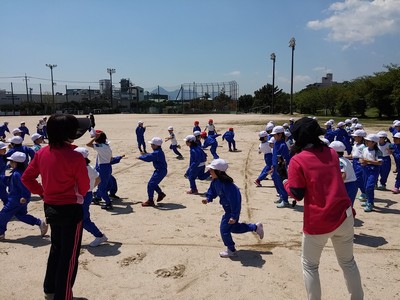 Then the teachers became the gorillas in the middle, just to make it more challenging for the students.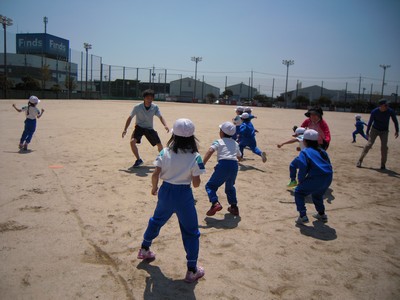 The last game was keidoro, or cops and robbers tag. Once tagged, the white hats had to stay in the circle until freed by another white hat.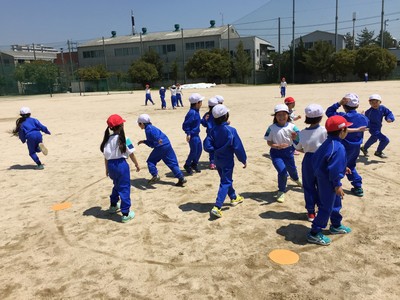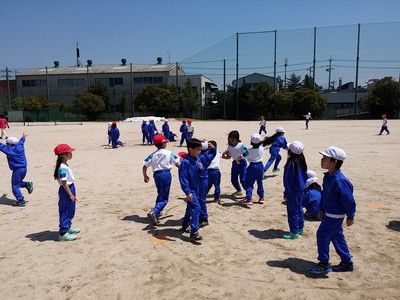 Everybody's favorite part was next... lunch time!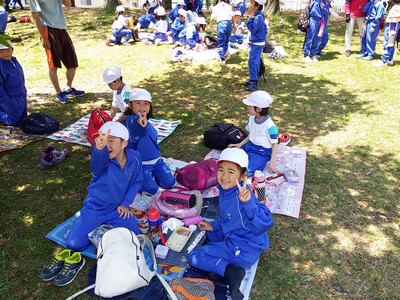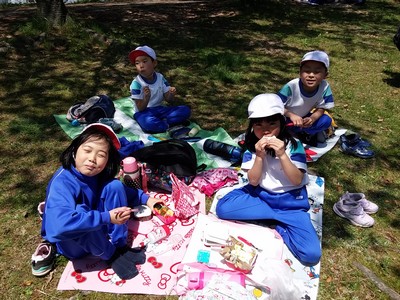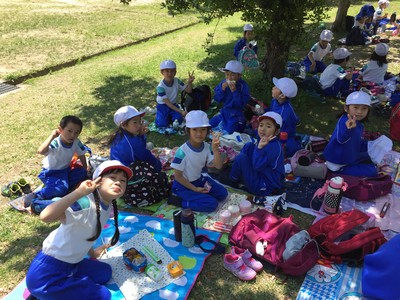 Before leaving, we made a final check to make sure the park was cleaner than when we arrived.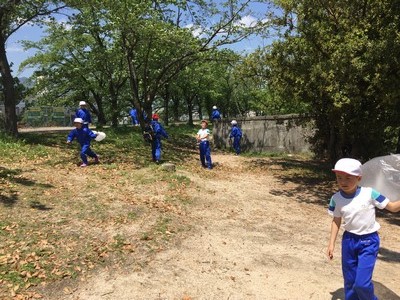 The walk back followed the same route as the morning, but it seemed everyone was walking a little bit more slowly.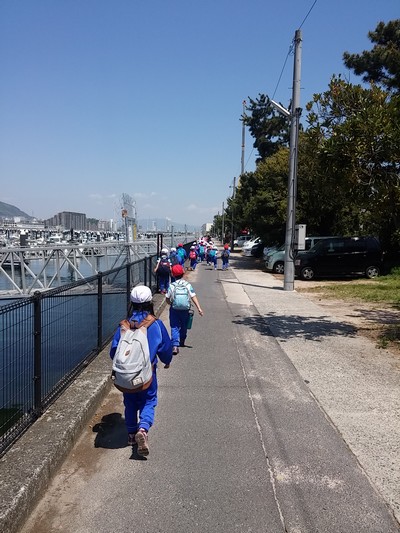 Almost home guys!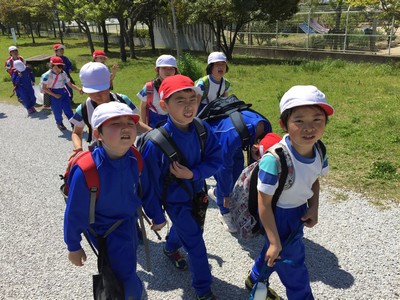 All of today's photos are from the Grade 2 excursion. I plan to get some photos from the other adventures onto this blog after the weekend. Check back Monday afternoon to see more of Nagisa's adventurous day!