Every year, students from Pasadena
Intermediate School in New Zealand
attend Nagisa Junior High for about
two weeks.
One of their scheduled events is
a visit to the elementary
school.
Here is the welcome ceremony. The
MCs lead the student body in welcoming
the New Zealand students.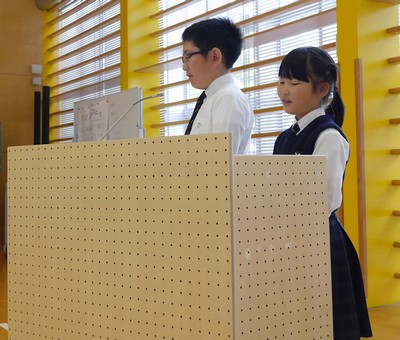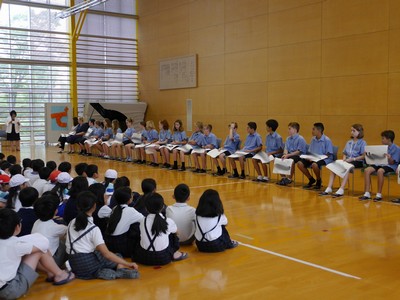 The Nagisa students welcomed the
Pasadena students with a song.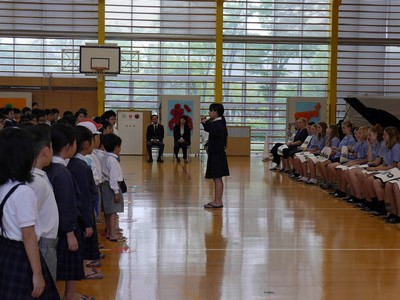 Later, the Pasadena students got a
hero's welcome when they came to
meet the Grade 5 students.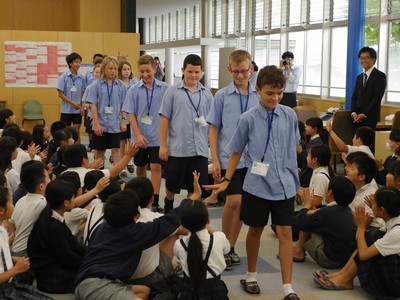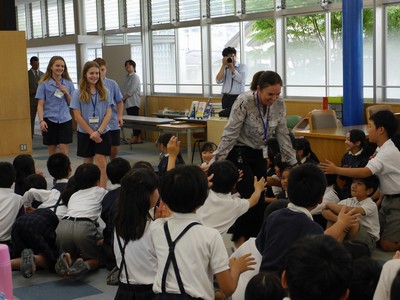 There was another welcome session
as the Grade 5s started their time with
the New Zealand students.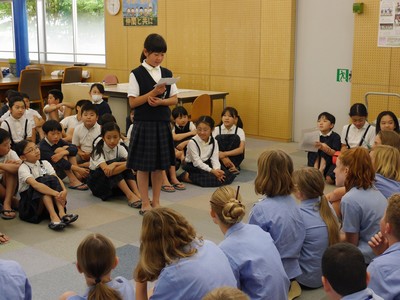 The students introduced themselves
in English and Japanese. We were
impressed with how much Japanese
they know!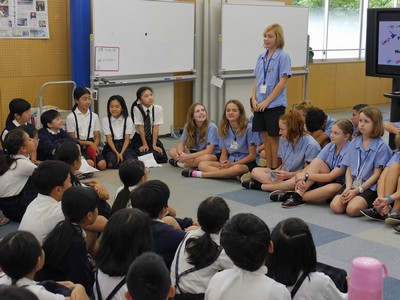 The Grade 5 students told the visitors
about the school, our students, and
some of our major events.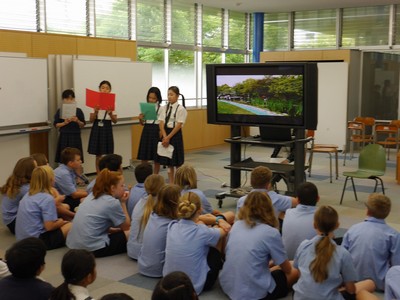 Some of our students showed of kendama
a local traditional toy. It's harder
than it looks!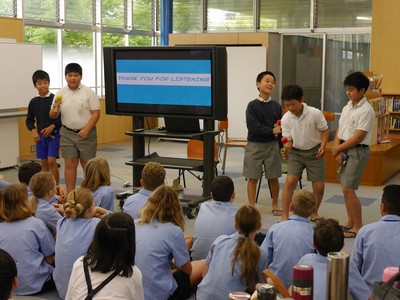 At the end of the ceremony
each Pasadena student was
led to the classroom by a student
partner.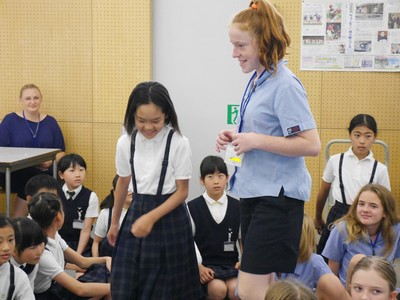 In the classrooms, the students
got to know each other a little
more.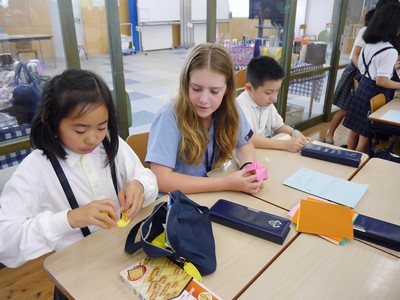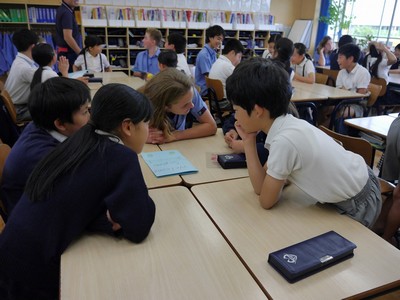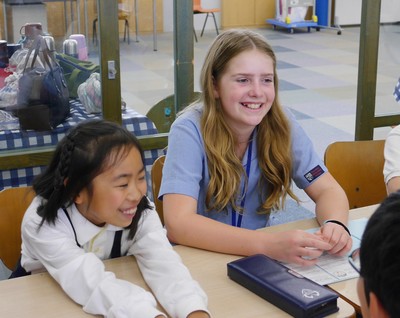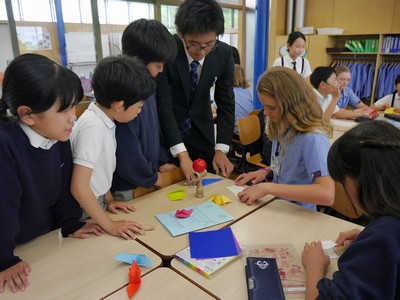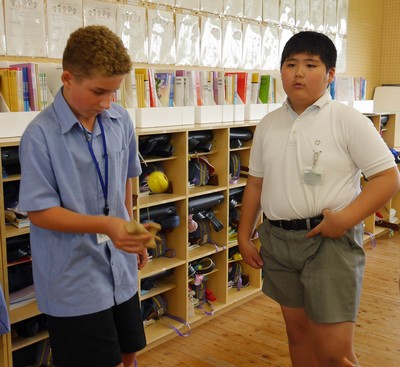 Everyone made some crafts together,
making straps that glow in the sun.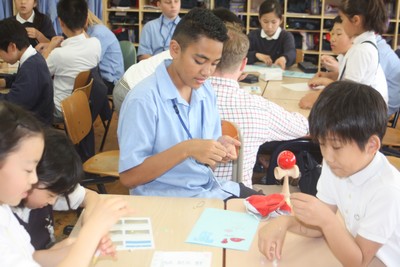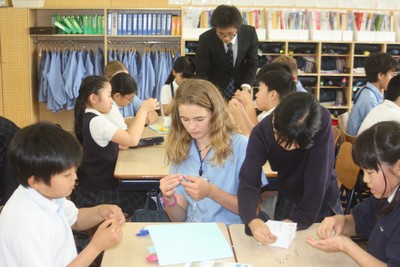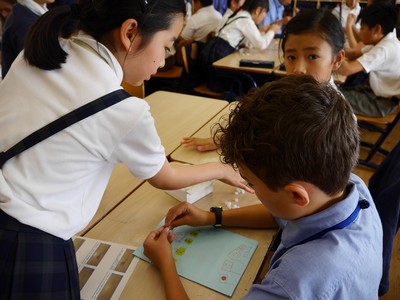 The next activity was fruit basket,
a game that gets everyone out of
seats!
First, the rules were explained in
English.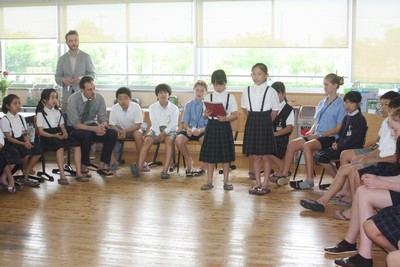 Then, it was game time.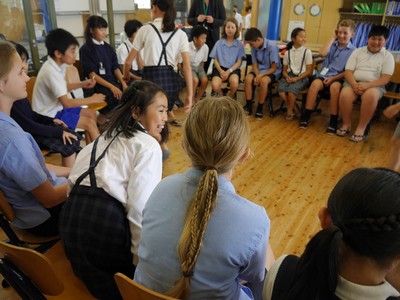 Everyone took their bead straps outside to
check out how they reacted to the sun.
While we were outside, the Pasadena
students learned how to play Japanese
style dodgeball!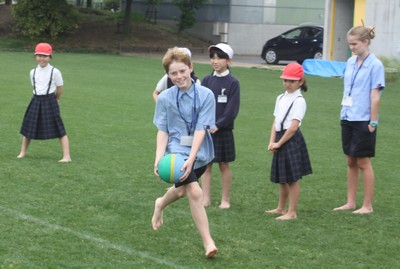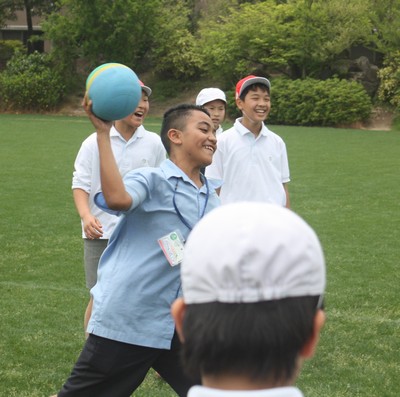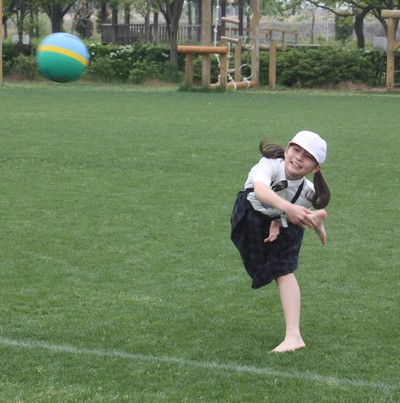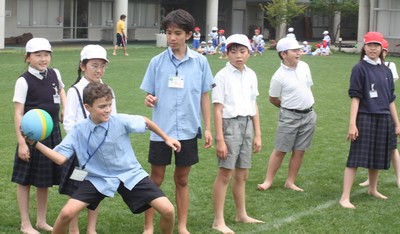 Finally, it was time to finish the visit.
It was only a morning, but some
international friendships were built!
Here, a Nagisa student says a formal farewell.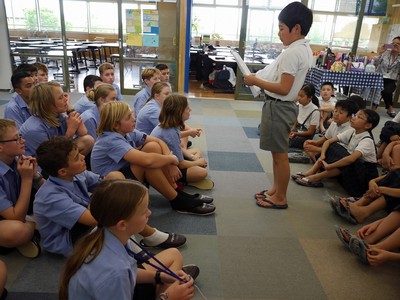 The Pasadena students gave a farewell
presentation starting with a song.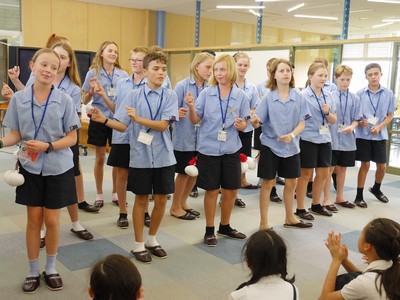 They followed the song with a Poi dance
and Haka from New Zealand.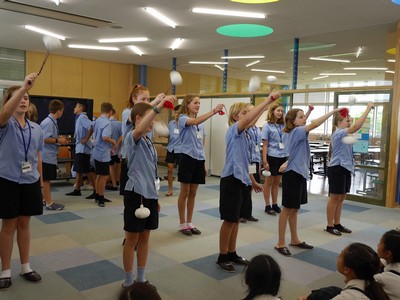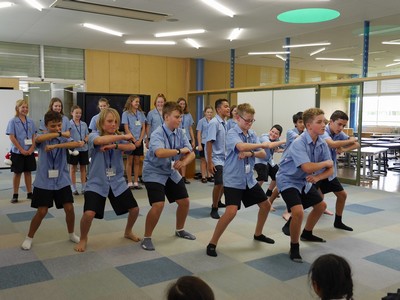 Finally, they Pasadena students invited
us to join them in a song!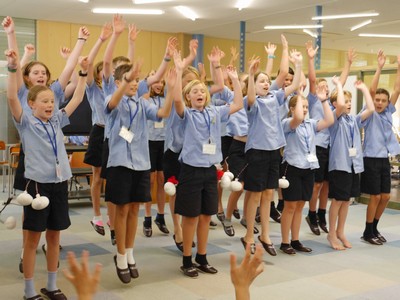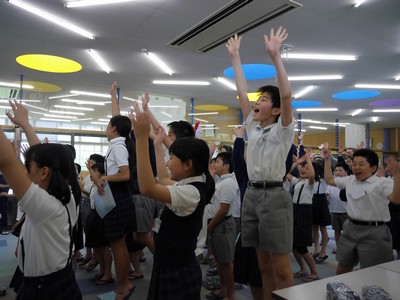 Pasadena, thank you for spending
your morning with us.
We had a lot of fun and will remember
you and the time we spent together.