It's not often that our Grade 1 students
get to be the big kids.
However, yesterday that's
exactly the role they played.
Knowing that there was an audience
waiting, the students were eager to
get to the auditorium.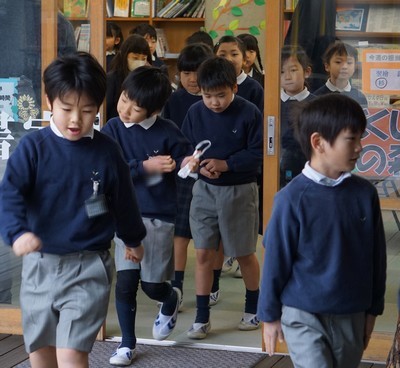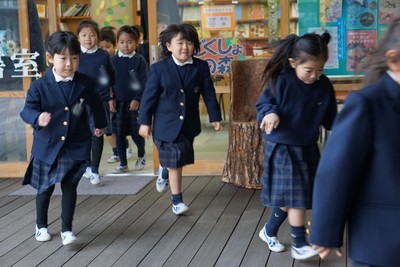 The students from International Preschool
do-re-mi had come for a musical
exchange with our Grade 1 students!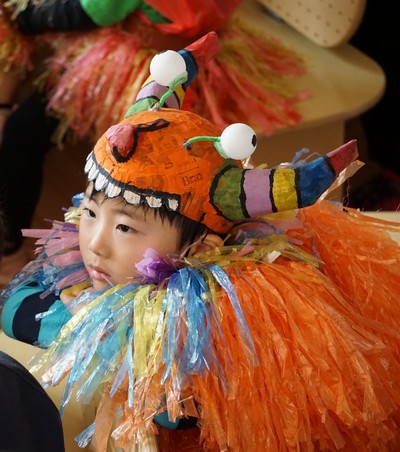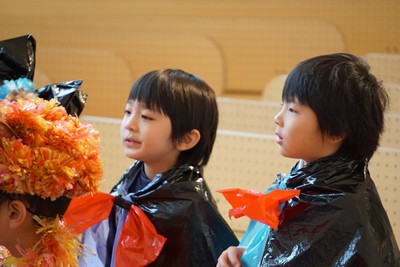 The Grade 1 students quickly lined up
on the stage facing our costumed
guests.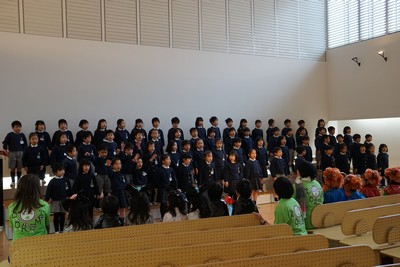 It looks like the kindergarten
students were excited too!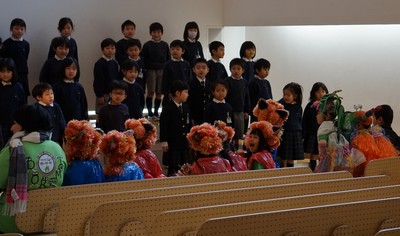 Nagisa started by singing to our
guests.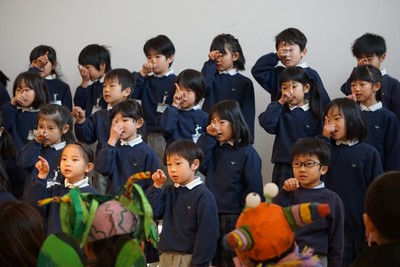 Then, we sang some songs that
everyone knew!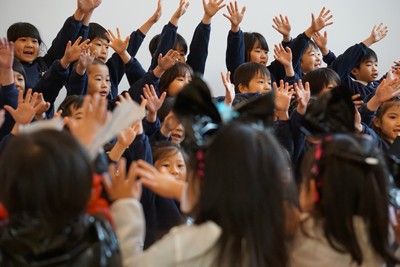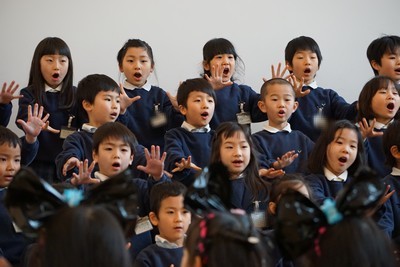 do-re-mi then sang some
songs for us!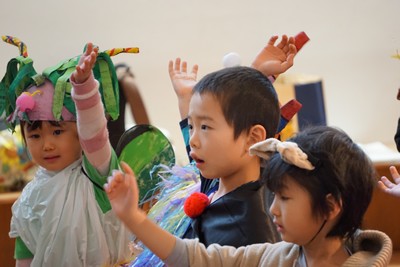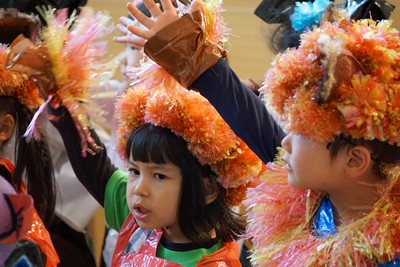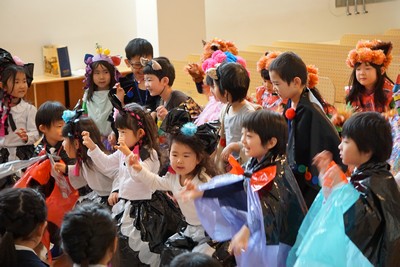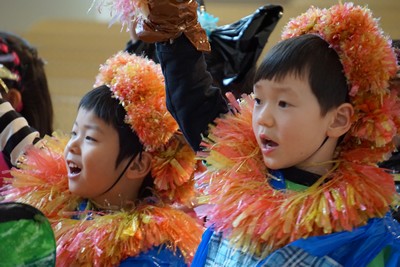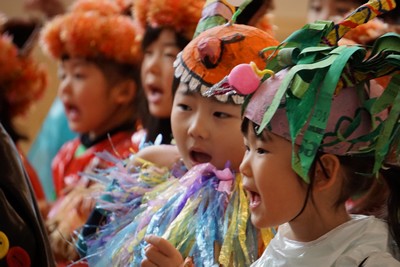 Besides being super-cute, our
guests were great at singing
and dancing too!
We then broke into smaller groups,
and the preschoolers taught us
one of their favorite songs.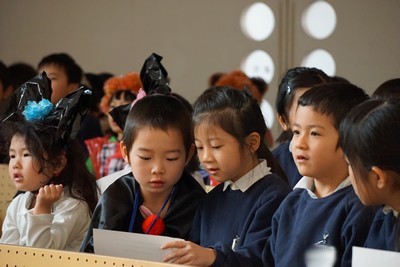 Thank you for teaching us!
Finally, the do-re-mi students gave us
some special good-bye presents.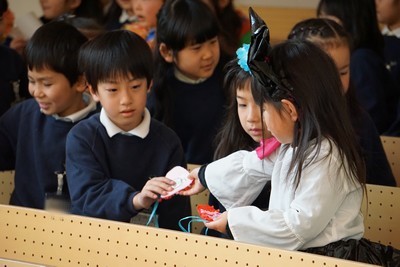 The teachers got some too!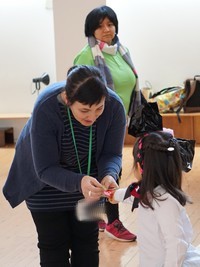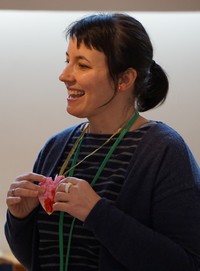 I'd like to say thank you
to the staff of International
Preschool do-re-mi for coming
yesterday. It was so much fun
singing, dancing and talking
with you and all the children!