Another big event on the school calendar is complete!
We had a fantastic music festival this year. I am always amazed at how musical our students are. Having great music teachers is vital, both for building the students' skills and also their motivation and love for learning music.
These photos are from the first part of the rehearsal on Friday, so I appologize for not posting pictures of the taiko group "Drum Corps" or the Grade Six students.
The Grade One students sang, acted and played their percussion instruments.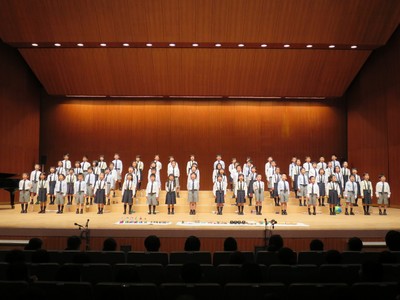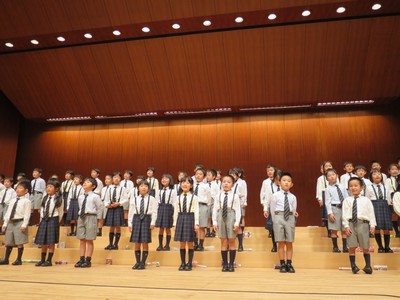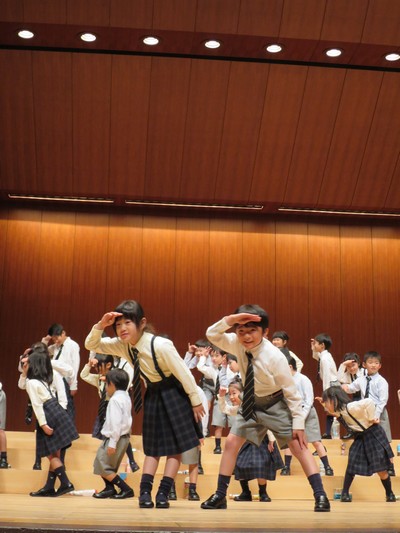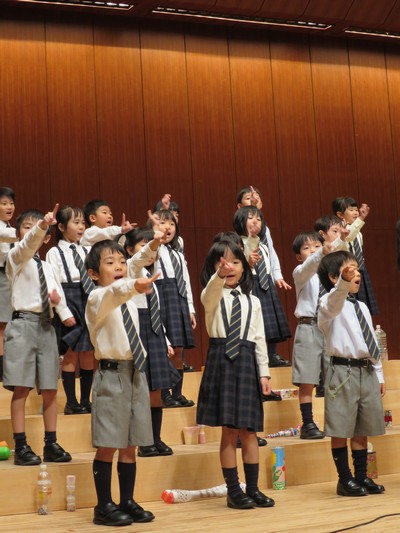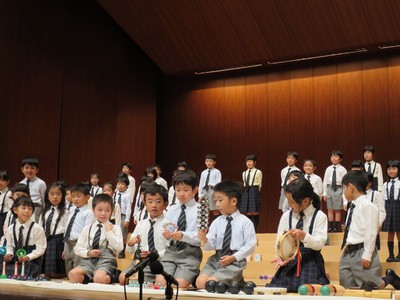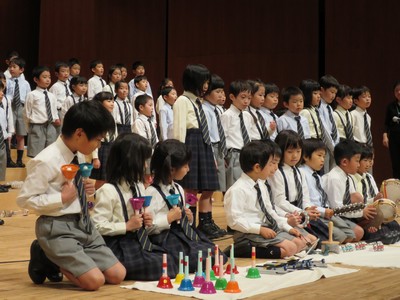 The Grade Two students likewise treated us with their voices as well as the accompanying instruments.

When the Grade Three students went on stage, they played their recorders as well as sang.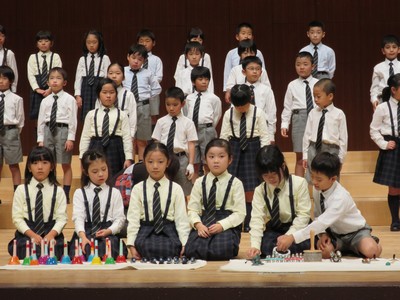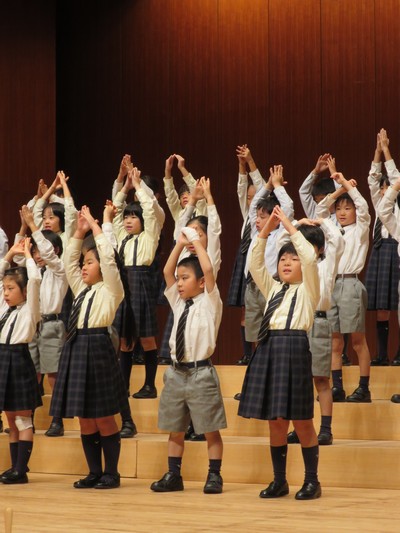 Larger instruments were brought out on stage for the Grade Four students. The students demonstrated a lot of talent playing for the audience!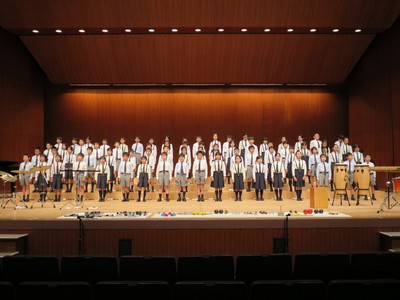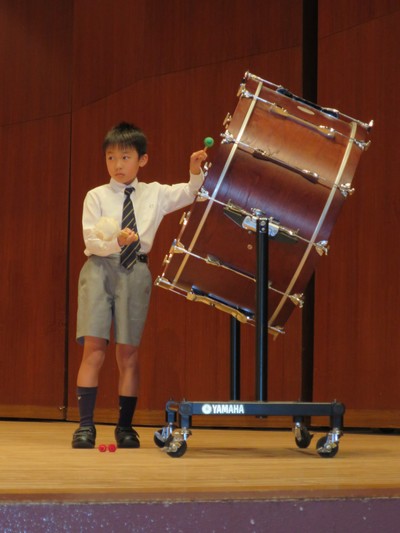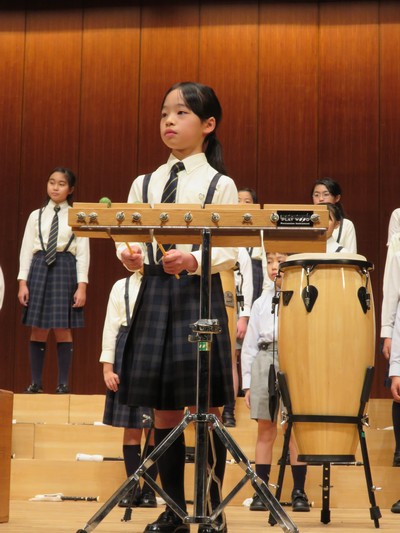 The Grade Five students carried on demonstrating in the same vein, playing the larger instruments and singing.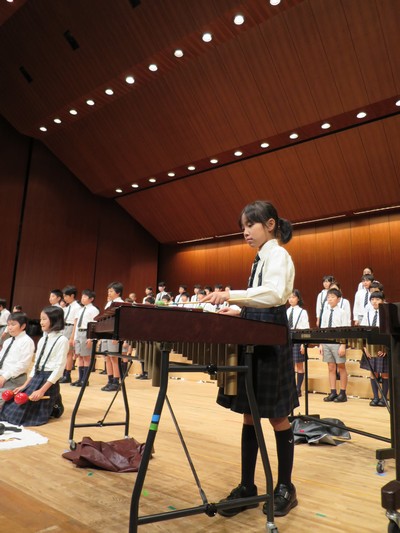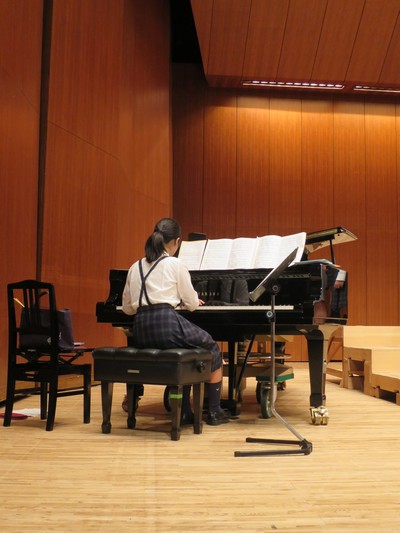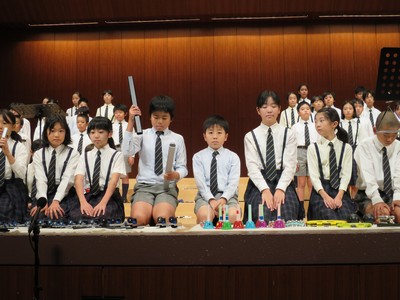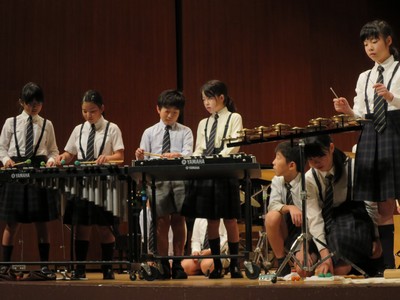 In between the different Grade performances, the audience was kept entertained by the gassho club, students playing the hand bells, and the Drum Corps.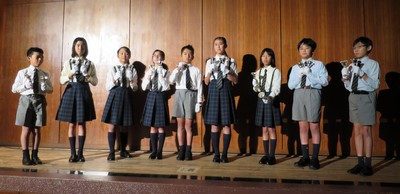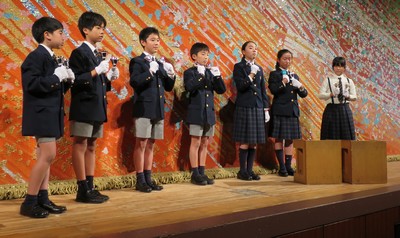 The Grade Six students broke the trend and sang without accompaniment. They also made all of the announcements for the day, leading the audience through the program.