When the school opened on Tuesday,
the skies were bright and sunny.
It was wonderful to see after days of
unprecedented torrential rain.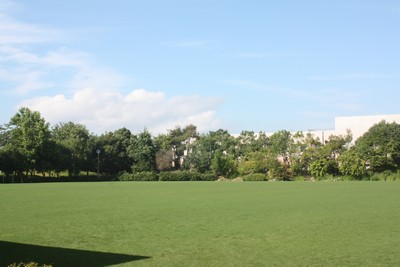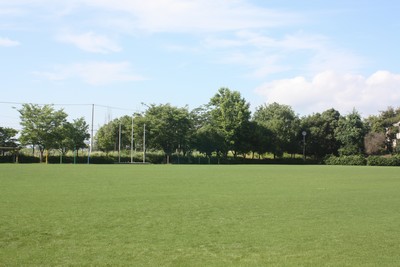 Just after I took these photos, I took
some more inside.
Things were getting back to normal.
The full shoes boxes showed that most
students were back at school.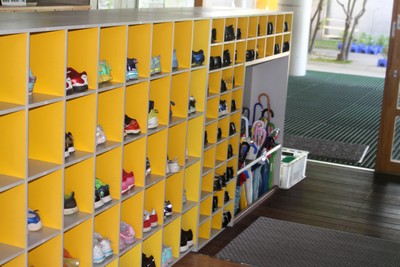 A quick walk down the hallway showed
that the students wouldn't miss a beat in
getting back into their routines.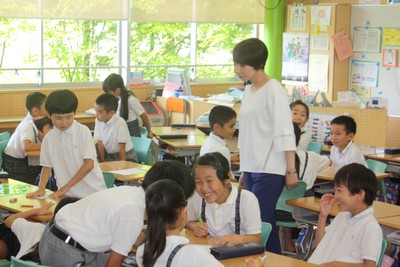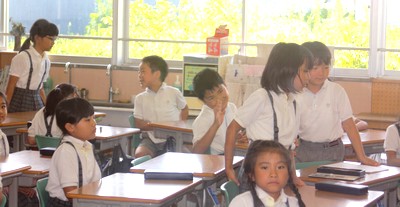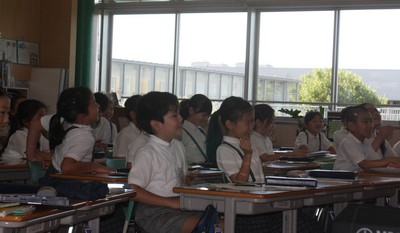 If readers are wondering why such
a normal thing as students being
at school and sunny summer weather
are a cause for celebration, Hiroshima,
along with most of southwestern Japan
were hit with a huge amount of rain.
Rivers flooded, landslides swept houses
away and damaged roads and transportation
infrastructure.
The loss of life is difficult to think about,
with more people still being reported as
missing or deceased even as I write this.
The Japanese flag flies at half mast in the
schoolyard to pay respect to those
who have suffered or lost their lives
during this disaster.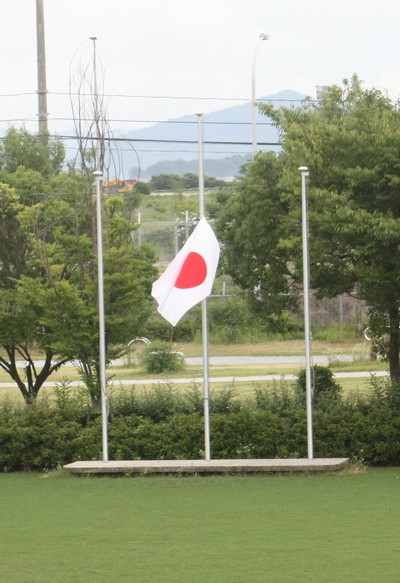 The volunteer committee is getting ready
to raise funds to help damaged areas recover.
They are the group who has raised money for
schools in the Tohoku area after the
devastating earthquake there seven years ago.
Here the students search newspapers
to find information and pictures that will
help them raise money and awareness
about the disaster.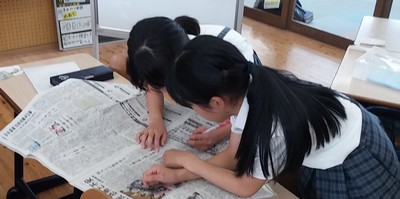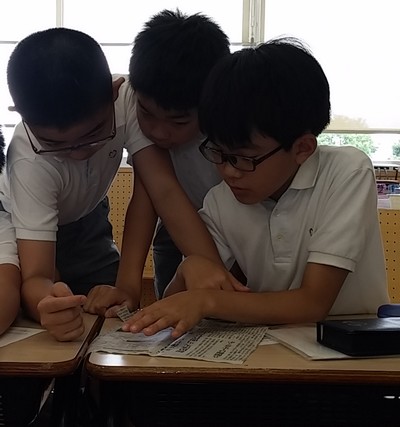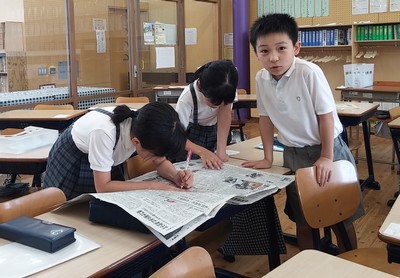 The students then plotted out the
information in order to make their fund
raising plan.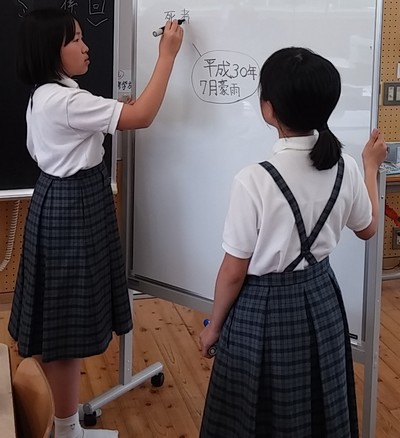 These volunteer committee students worked
on the announcement that will be broadcast
to announce our fundraising efforts.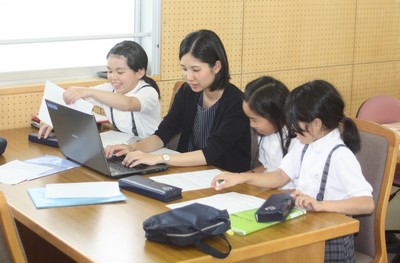 Although saddened by the destruction
and tragedy that has surrounded us,
I am relieved to report that all of the
students at Nagisa are safe. It will take
time until things are completely back to
normal as many students cannot take
their normal transportation to school or
are unable to make the commute at all.
As always, I am happy to see
the resilience and fortitude that
children possess and I am grateful that
our students all came through without injury.