Just as I wrote about the Grade
6 students graduating from the
school, there was another graduation
lately.
The Grade 2 students graduated.
They're moving from the "Umi-to",
the sea building, to the "yama-to",
the mountain building. It's a big step
for them, joining the big-kids building.
Just like the Grade 6 graduation,
there was a ceremony to celebrate
this milestone in their lives. It focused
on saying thank you to their
guardians and their teachers.
It also looked to the future,
motivating the students to work
hard as they enjoy the upcoming
years.
The students gathered on stage
with the guardians watching.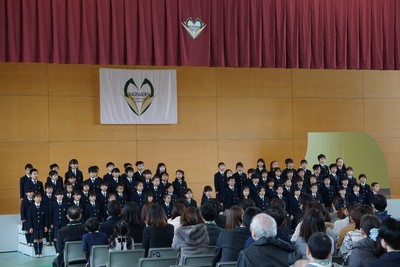 The students sang, and the
principal gave out a reprasentative
certificate.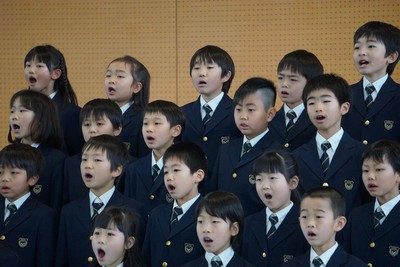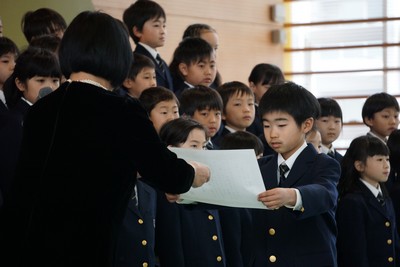 Then the ceremony became a bit
more lively.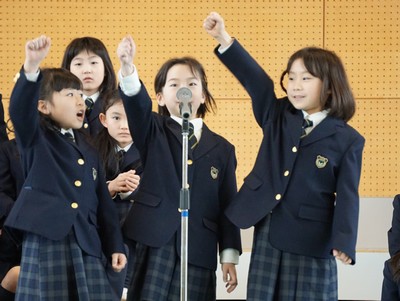 The students thanked their
teachers in a special way.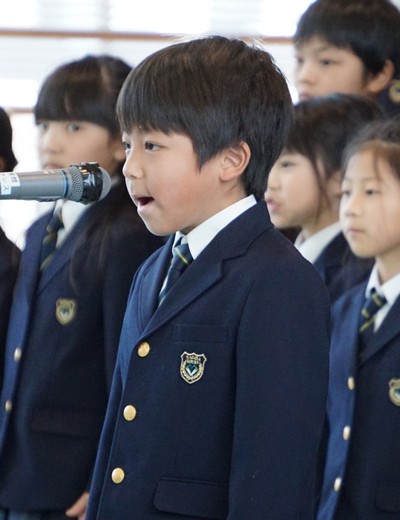 They put on skits remembering the last two years.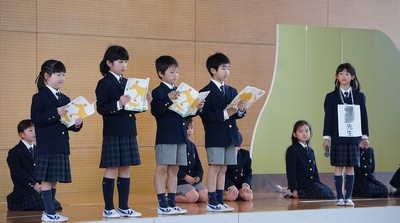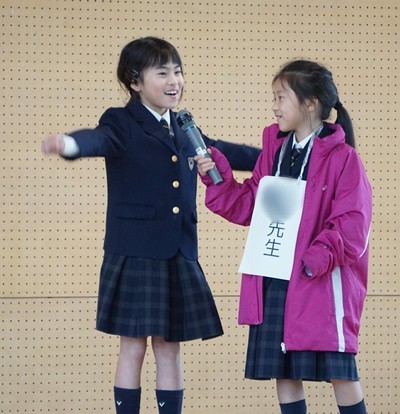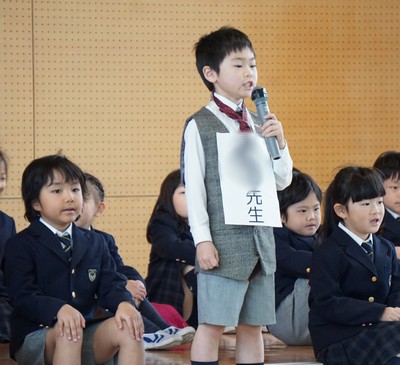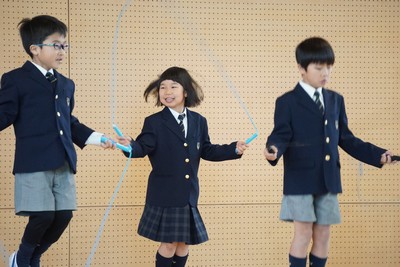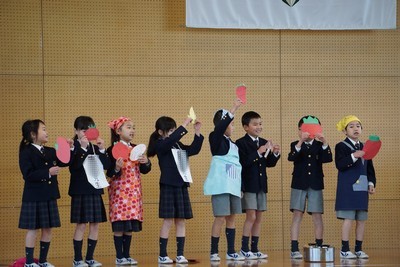 Then, with the seriousness
befitting the ceremony, the
students marched out of the
gym.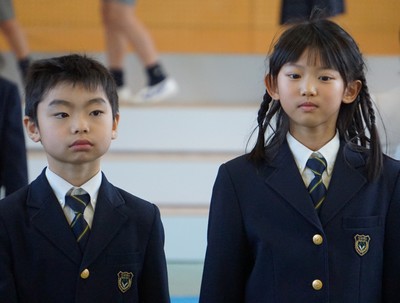 Some students managed to let a smile
show through. Congratulations! You
deserve to have a happy day!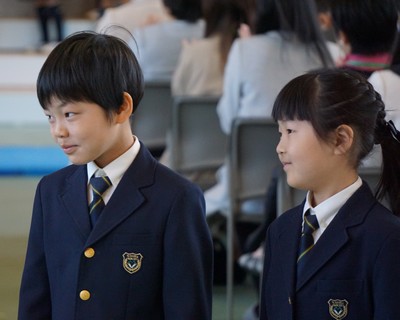 Back in the classrooms, each student
recieved their own certificate
individually.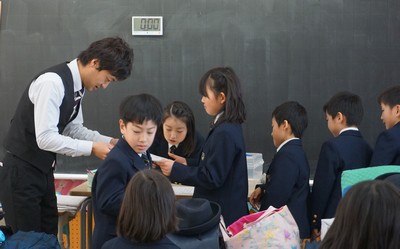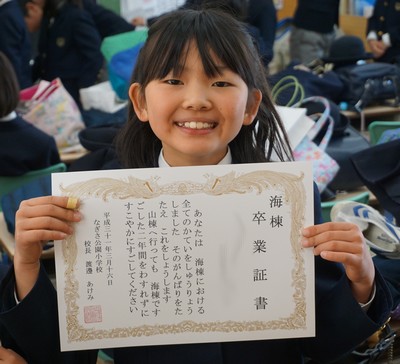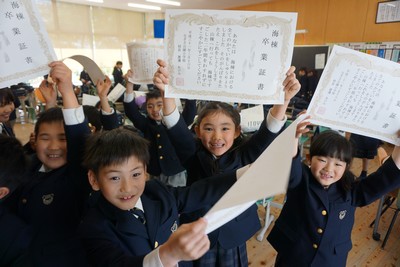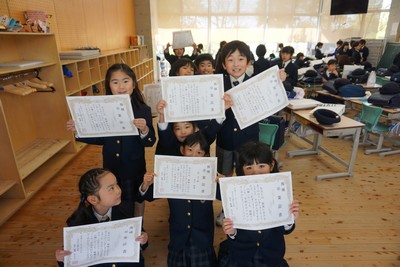 Grade 2, well done! You'll be
continuing on your educational
journey with all of the older students
over in the mountain building starting
next week.
I'm proud of the steps you've taken to
make it this far. Next, we'll take even
bigger leaps and bounds as you find
your futures!