Once a year we have visitors
come to speak with the Grade 3
and Grade 4 students about their
countries.
The MCs opened the event by
introducing the welcoming speakers.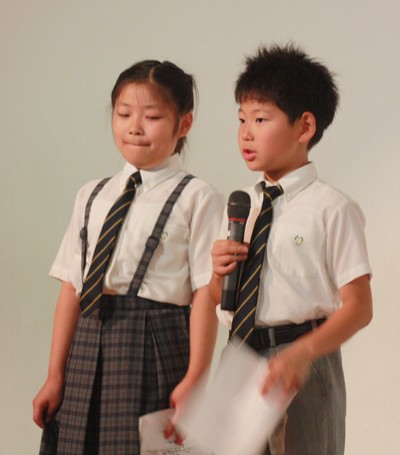 The speakers expressed our appreciation
to the guests for coming today.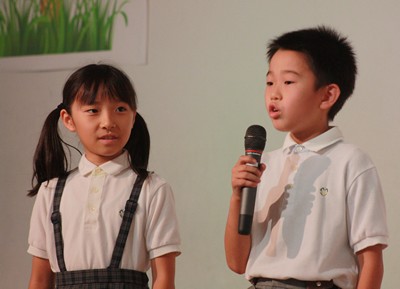 One by one, the guest speakers
were introduced.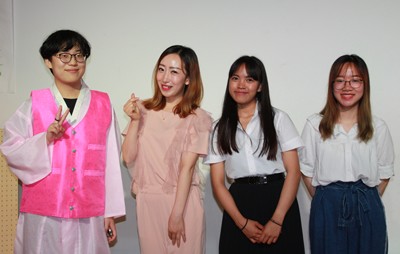 To further welcome the guests,
all of the students in attendance sang
"Believe."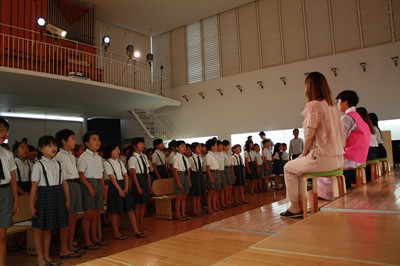 Then the presentations began.
The first speaker introduced China
to the students, telling where she
came from and about some famous
foods.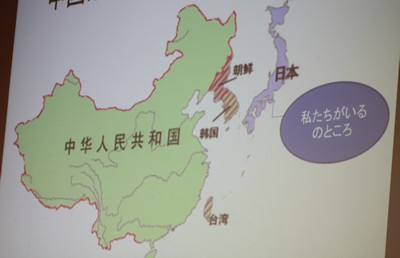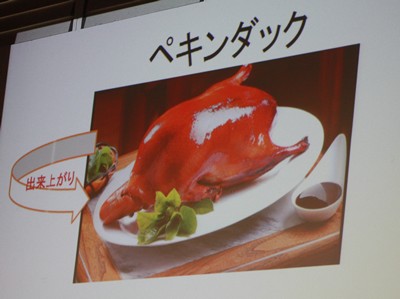 Here, she compares Japanese gyoza
to steamed dumplings in China.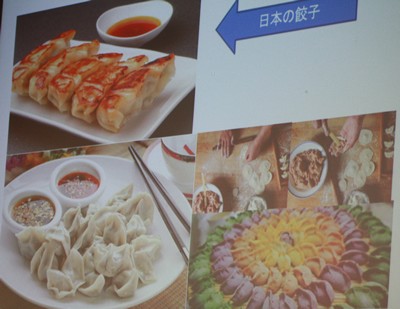 The next speaker was from Korea.
He talked about his hometown and
some of the famous landmarks in Seoul.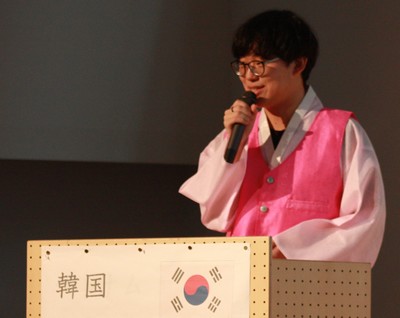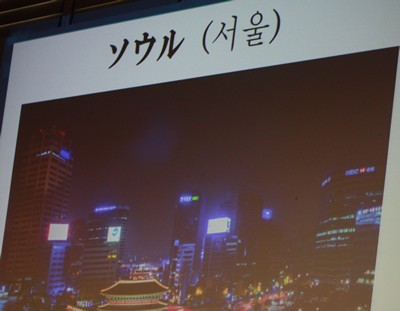 He also spoke about some delicious
sounding food!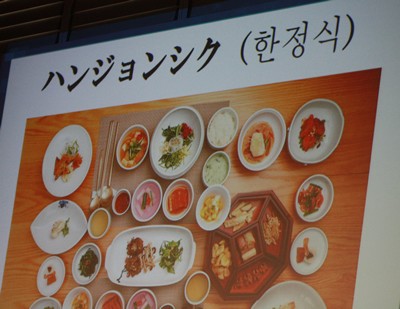 The next talk was about Vietnam.
The speaker told us about her country.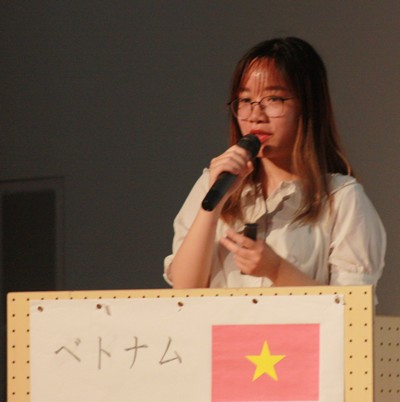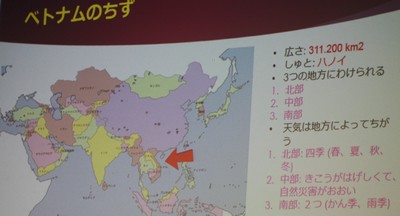 She told the students about fashion
in Vietnam and also gave an
explanation about what student
uniforms are like.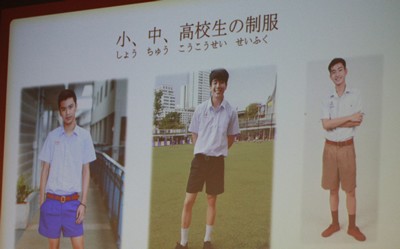 The last guest speaker
introduced Thailand to the
students.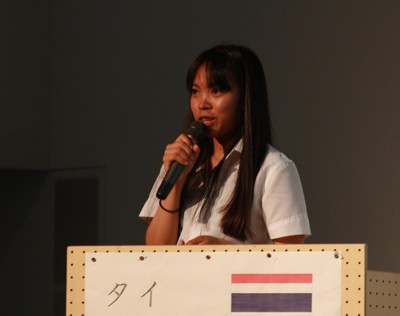 She spoke about Thai dance
and her hometown.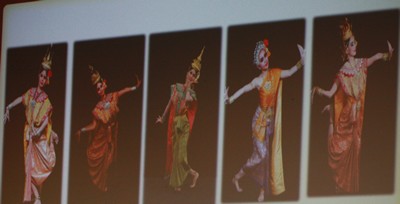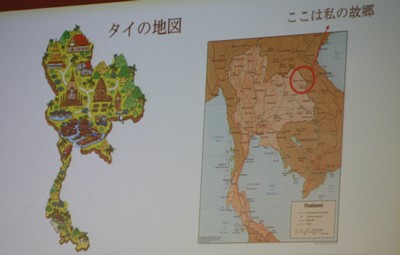 The second half of the program
was for the students to
introduce different areas
of Hiroshima to our guests.
The Grade Three students
went first, talking about
Aki Ku in Hiroshima City.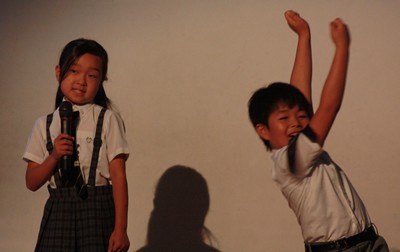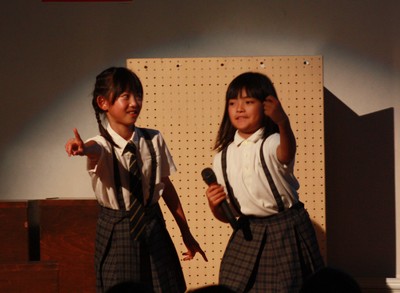 The next group of four also talked
about Hiroshima City, focusing on
Higashi Ku.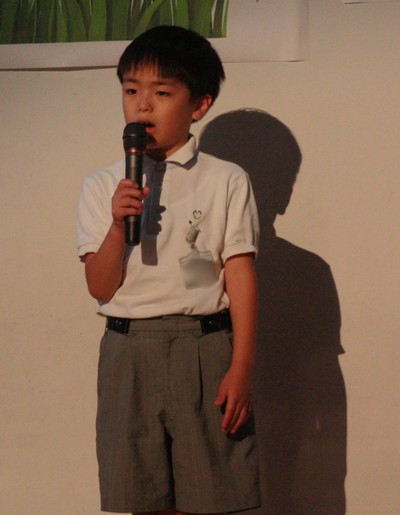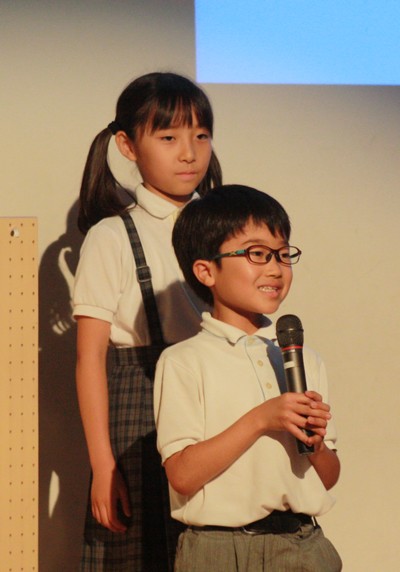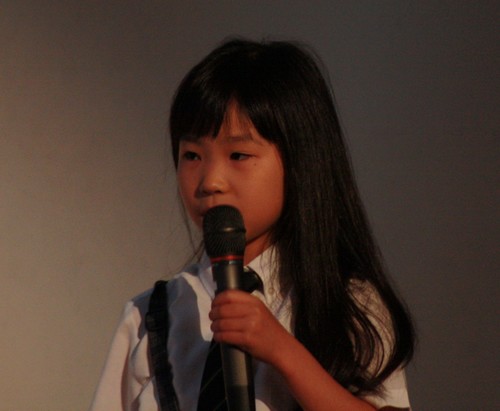 When the Grade Four students
spoke, they introduced Hiroshima
Prefecture.
The first group talked about
Hastukaichi City and Miyajima
Island.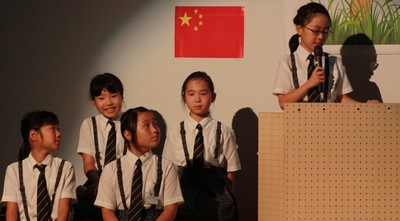 The second Grade Four
presentation focused on
Kure City and Higashi Hiroshima
City.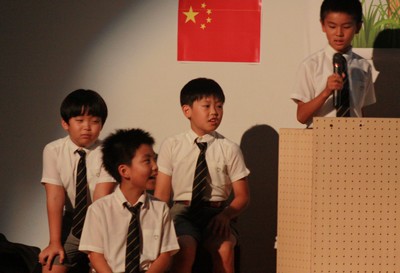 Nearing the end of the
event, the guest speakers
took some questions from
the audience.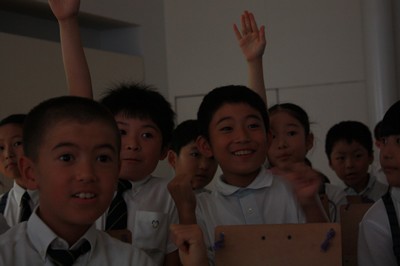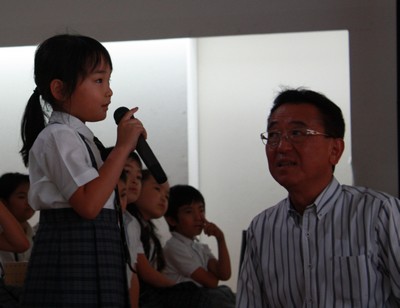 Two representative students
expressed the thanks of the
student body and the school
to the guest speakers.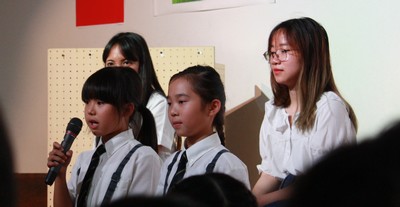 On their way out, the students
had one last chance to say
thank you and goodbye.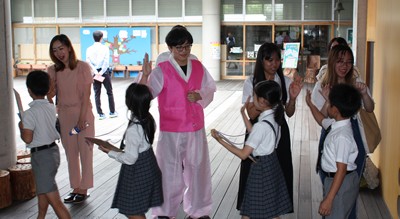 I'm always glad when the
students have a chance to
meet people from other places
and learn more about the world.
The speakers today were friendly
and made their warm presentations
so that the students could easily
understand more about our
neighbors in Asia.
Thank you for taking the time
to come and speak with us
and to teach us about you
and your countries.